Ambiastorpslingan, Tiskaretjärn
The Ambiastorp trail starts and ends in the Kalvhöjden Nature Reserve, where you share the magnificent view of Borrsjön with grazing sheep.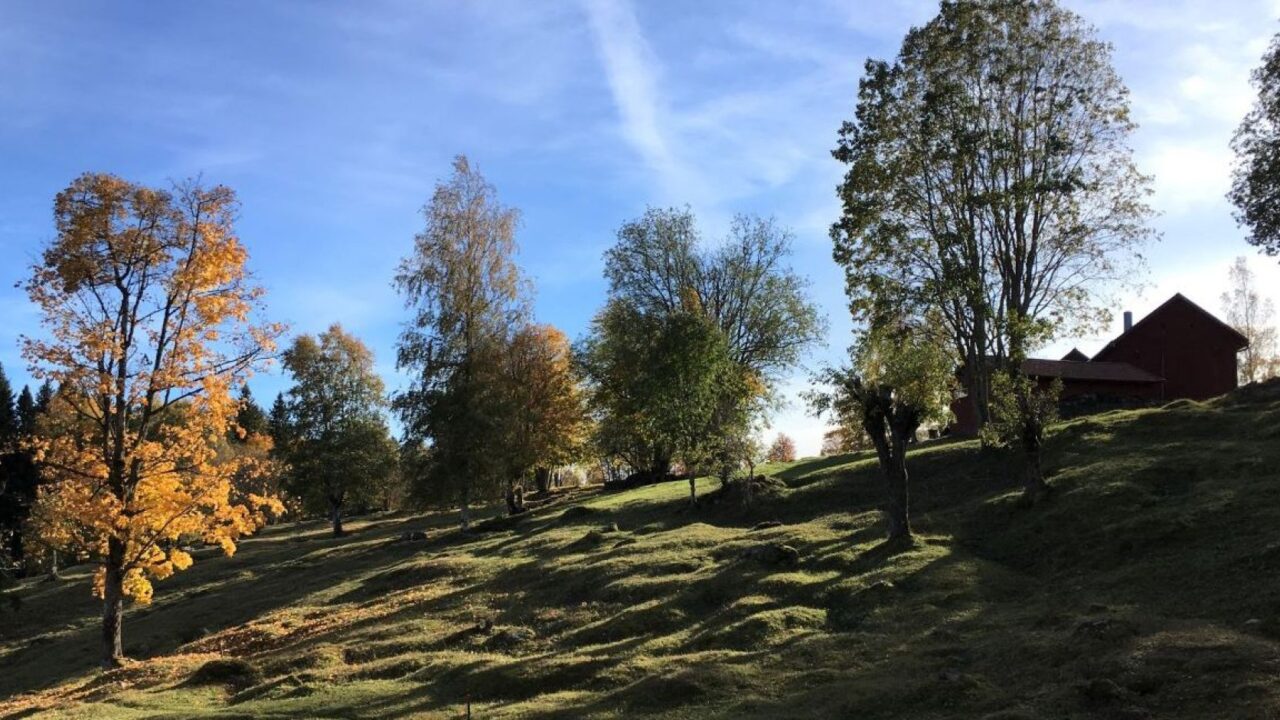 In the nature reserve, the meadows are beaten with a scythe and you can find both field gentian and hay flower between the hazel bushes. The trail continues in forest land partly on old carriageways for horses. Here are rippling, rushing streams. You pass the remains after Ambiastorp. There is a cottage plot, cairns and basement. In the spring you can find blue anemones here.

The Ambiastorp loop is a circular loop that for the most part follows the Tiskaretjärnsleden. A connecting link that connects the round is located directly after the reserve so you can pass the reserve again on the way back. The trail is easy to walk but has slopes. Borrsjön's sandy beach with a nice swimming area is about 100 meters from the trail. On a hot summer day, it's nice to make a detour for a swim.