Tiskaretjärnsleden
The Tiskaretjärnsleden passes through two fine nature reserves, Tiskaretjärn and Kalvhöjden. Both reserves preserve an old-fashioned agricultural landscape.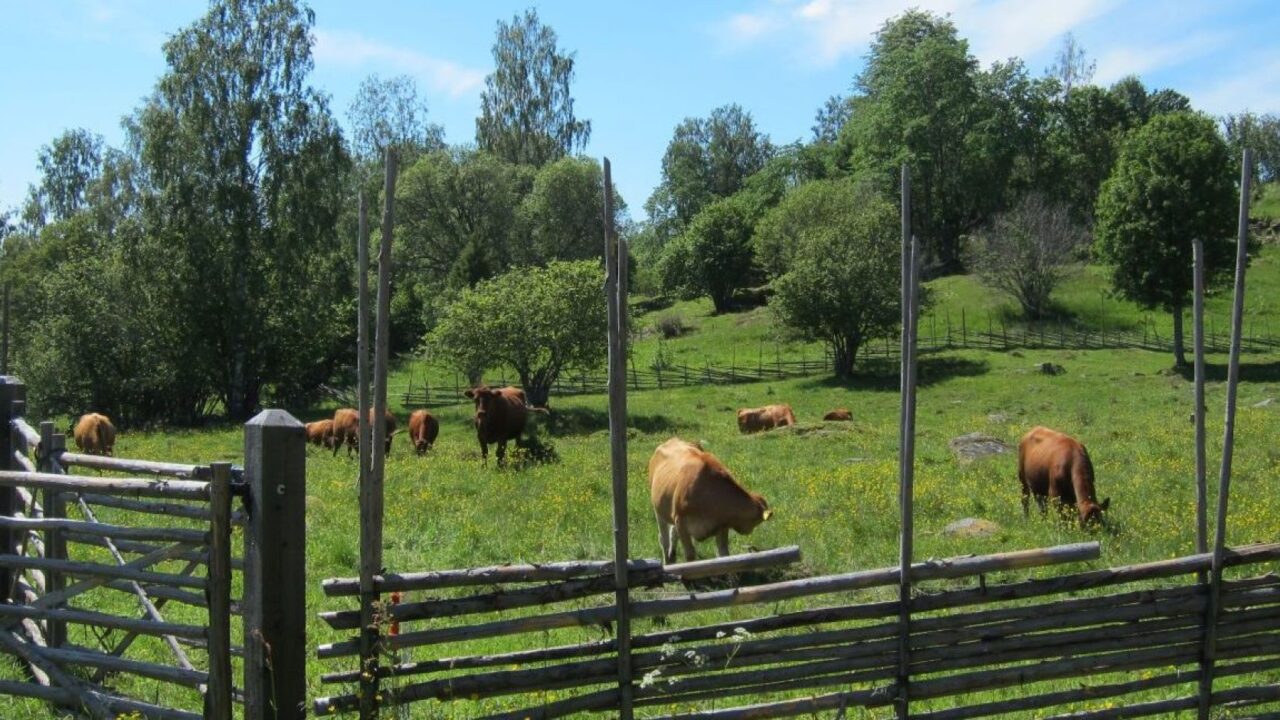 The meadows are managed with lie meadows and grazing animals. Here are hazel bushes and a nice meadow flora. The pets at Tiskaretjärn are endangered landraces such as red hill cows and Värmland sheep. Tiskaretjärnsleden is a varied trail that passes both deep forests and farms in a cultivated landscape. You pass several small sparkling ponds and there are picnic areas along the way.
Tiskaretjärnsleden connects Ängenleden with Gruvrundan. The entire trail system is a total of over 40 km of trails. To hike the entire Tiskaretjärnsleden, a car is needed at each end.
The Tischass loop and the Ambiastorp loop are shorter circular loops along parts of the Tiskaretjärnsleden. If you want to hike a longer circular loop, you can start at Asphöjden and follow the trail to Tiskaretjärn nature reserve. Round Tiskaretjärn on Tischasslingan. Then you walk back along the Tiskaretjärnsleden to Asphöjden.