Child-Friendly Places to Visit in Sunne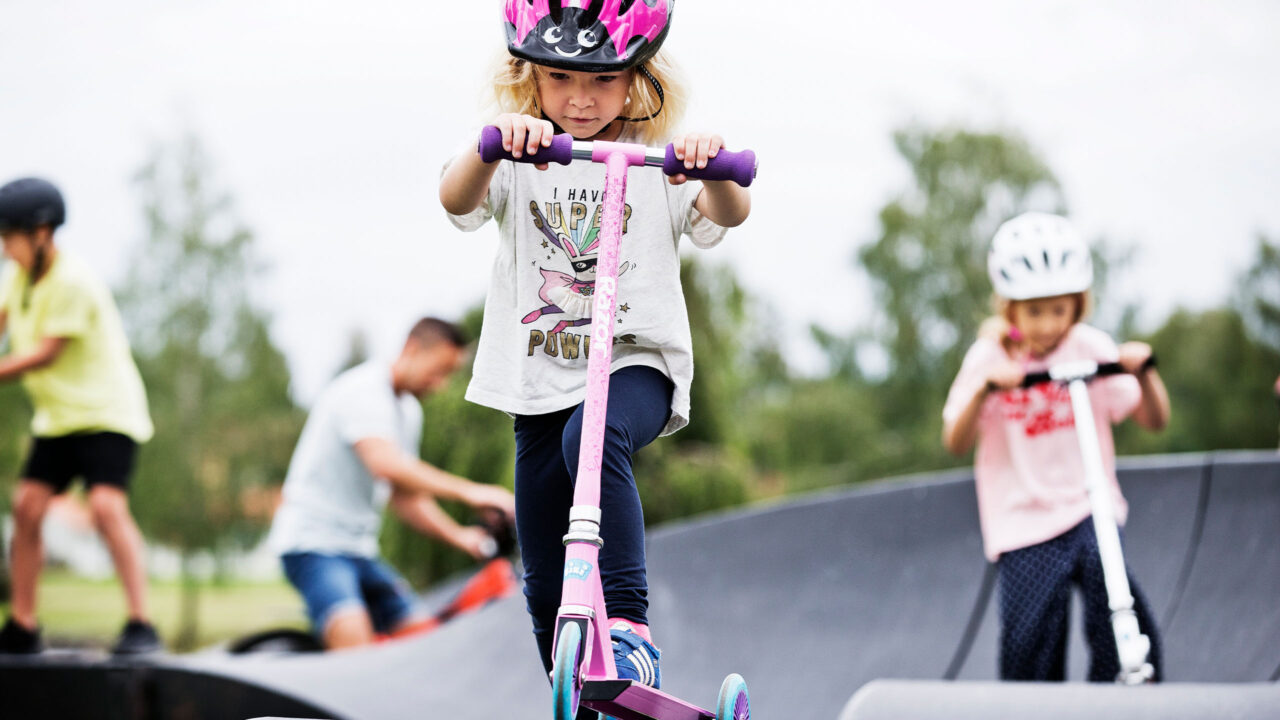 Sunne is the perfect destination for you and your family. Bring the kids for a full day of swimming at Sunne Sommarland, activities at Kolsnäs and finish the day with a large scoop of ice cream at Mormors Glasscafé. Sunne has a range of child-friendly activities. There's something for everyone.
1. Feel like a kid again at Sweden's best water park
Sunne Sommarland is the perfect destination for you and your family. A water park filled with wonderful attractions. Here you will find an outdoor adventure pool, suitable for both youngsters and adults. Next to the water park, on Kolsnäsvägen, is Sunne Camping – a nice area with high standards. Here you can camp, stay in a cottage – or why not bring your family in a trailer in the classic Swedish spirit? If you are hungry, there are two restaurants in the area: Kolsnäs restaurant and Sunne Krog & Bowling. For current open hours and prices visit Sommarland's website.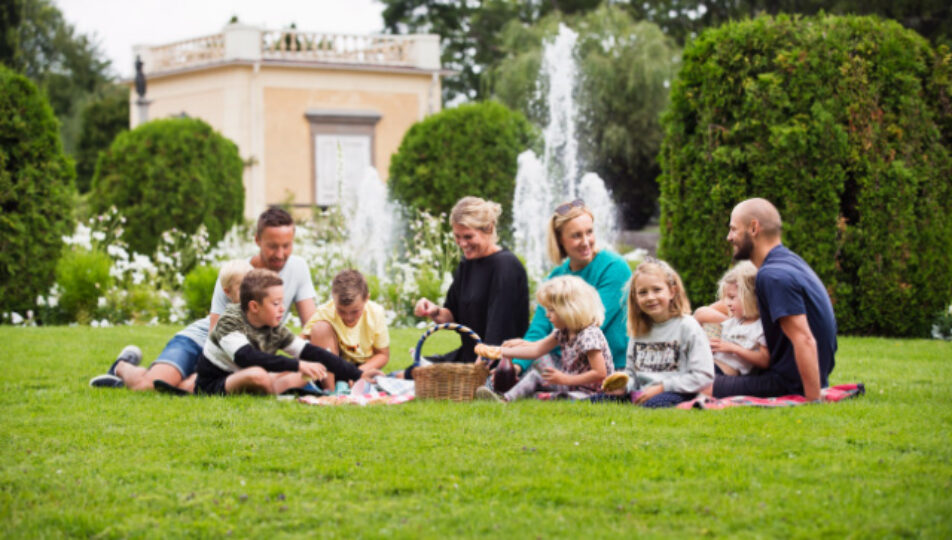 2. Visit spectacular Rottneros Park
Rottneros Park is a magical flower garden park in Sunne. You can stroll around the huge gardens and enjoy summer in its full splendor. The park is suitable for children, and when you have had enough of smelling the flowers and looking at all the fine sculptures, you can visit the storytelling barn – Värmland's largest barn which has been converted into a theatre stage. It started with Nils Holgersson on stage twenty years ago, and the storytelling barn has shown everything from Romeo & Juliet to Gösta Berling's Saga. The park is open 25 May – 1 September. The same goes for the playground. So how do you get to the park? There are several routes to the park. You can easily get here by car and bus. Or hop a train to Rottneros Park. If you feel extra adventurous, you could always be inspired by Nils Holgersson and fly to Karlstad or Torsby.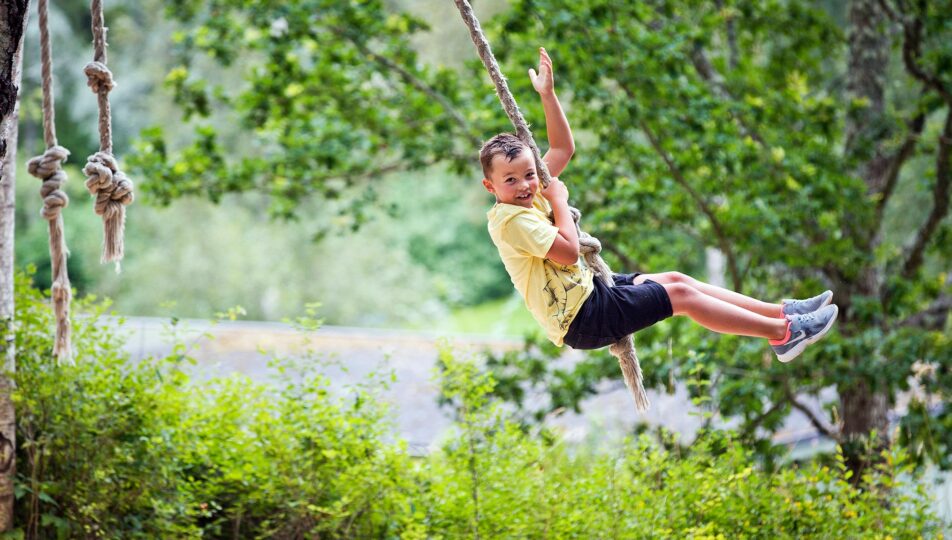 3. Tons of ice cream at Mormors Glasscafé
On the eastern shore of Fryken is the church village of Lysvik, where you will find the world's best grandmother. A grandmother who knows how to offer a real ice cream experience. In the summertime, Mormors Glasscafé serves ice cream experiences beyond the ordinary. Here you can eat all the ice cream you can, or why not try some of the café's homemade sandwiches or coffee breads.
If you are visiting the café in a season other than summer, you can sit indoors, where Afternoon Tea is arranged during the spring. Mormors Glasscafé is open all summer long, and Afternoon Tea is arranged during the spring and autumn.
4. Activities for the whole family in Mårbacka
Selma Lagerlöf's Mårbacka is full of activities, for both big and small. There are regular screenings, but also dramatised screenings where you are guided by people who were close to Selma Lagerlöf. For the younger children, there are treasure hunts for a certain number of items from the area. There is also a craft room in the stable with puppet theatre, craft materials and film screenings. Outside the stable, there is an obstacle course for those who want to climb.
If you get hungry, there are plenty of cakes and other delicacies. They are baked with Värmland artisan flour, a flour made from roasted oats.
5. Awesome activity track for everything on wheels at Mejeriängen
In June 2018, Sunne's own pump track was inaugurated. A savage activity course for anything on wheels without a motor. Roll here with a scooter or skateboard and show off your coolest tricks. The park is filled with activities for visitors of all ages. During the summer, the playground and pump track are supplemented by a play place and a skateboard ramp.
6. Lots of activities at Kolsnäs
At Kolsnäs in Sunne, there are lots of activities for the whole family. These include playgrounds, car courses, mini golf, swimming, camping, and more. Take a turn past Folkets park in Kolsnäs and grab food at one of the restaurants. The mini golf course at the campsite is adventurous, with tricky courses and a magical view of Fryken. An experience for all ages.
7. Find your own lake beach
Sunne has plenty of nice swimming spots. You might find the finest in Trötvik in Gräsmark. The swimming area has a sandy beach of 700 metres. The swimming area is child-friendly with a shallow sandy bottom, as well as access to a toilet. If you like to sunbathe, there are plenty of places to take in some sun. The swimming area is about 20 km from Sunne, and you can get there most easily by car.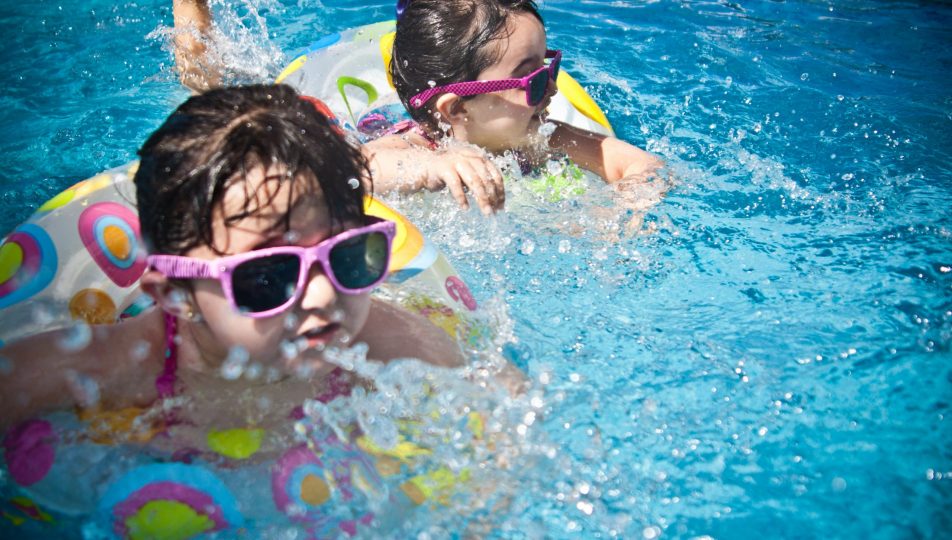 8. Spend time with animals at Södra Bergsgården
Södra Bergsgården is a beautiful farm in the middle of Sunne. Here you can experience life with a variety of animals. Among other things, you will find horses, ponies, rabbits, chickens and dogs. There are also riding camps, children's parties and pony rides at the farm. On certain dates in summer there are welcome days at the farm, where you can see a presentation of what they offer.
You can book a farm trip, which is a great opportunity to get to know the animals. You can also book a tour if you want to know what it is like to ride a horse or pony. Södra Bergsgården is open all year round, by appointment. Don't make the animals wait!
9. Hang out with alpacas and other animals
Vallarna's alpacas offer hiking in lush forest surroundings. Or why not just come and hang out on the farm with the friendly and social animals? In addition to these furry little beasts with fun hairstyles, you can also pet everything from hounds and guinea pigs to cats and dogs. The farm is open around the year, but only by appointment. A hiking trip with the alpacas takes between one and three hours.
10. Super tasty burgers at Diner 45
Diner 45 is located right by E45 in Stöpafors, about a mile north of Sunne. Here you can imagine you are visiting a truly old-fashioned American fast food restaurant. The fifties-inspired atmosphere, together with fresh ingredients and Swedish meat contribute to a wonderful dining experience. On the menu you will find everything from burgers to shakes, fajitas, ice cream and dessert. Food for all moods and tastes!