Travel to Sunne
Travelling to Sunne is easy! You can get here by train, bus, or car. If you are in a hurry, you can travel by plane almost all the way here!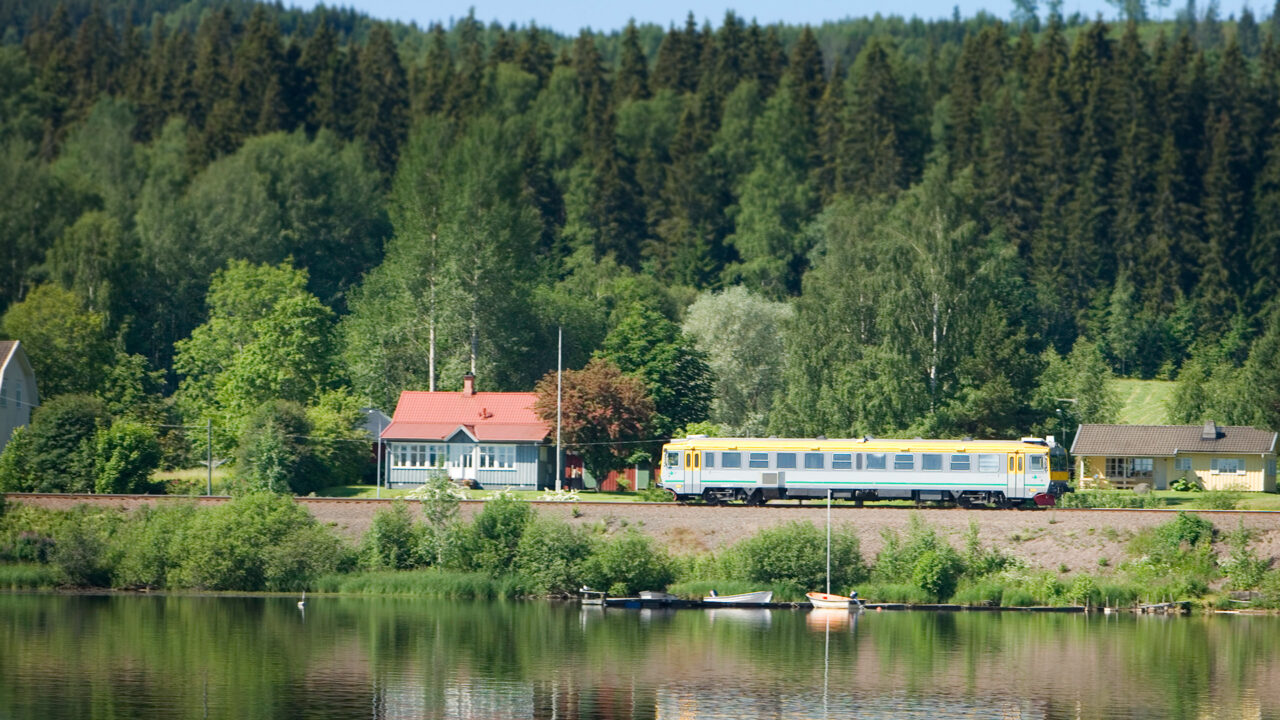 Journey to the Heart of Värmland
Sunne is located right in the middle of county Värmland. The landscape is a beautiful sight to rest your eyes on during your journey. Travelling to Sunne is easy. The short distance to many bigger cities makes it easy to pick your way of travel. Once in Sunne, most things are within your reach and you can easily get places by car or bicycle. Both are available for rent!
If you would like to rent a car, please contact Mabi rental cars by phone +46 565 139 55 or visit their web page. You can also rent a carm from Helmia bil AB who can be reached by phone at +46 565 74 40 00.
Rent your bicycle from the convenience store Direkten, located in Sunne close to the travel centre. You can contact them by phone +46 565 129 45.
Public Transportation to Sunne
The valley of the long lake Fryken is made up of big forests, many smaller lakes, and rich farmland, and thus offers you an abundance of experiences in nature. The area is also coloured by the culture that has been produced by Sunne's authors, artists, and not to mention the local people. Fryksdalsbanan railroad, which brings you to Sunne by train, has been named one of the most beautiful in Sweden. For more information, timetables, and ticket purchases, please visit the web page for Värmlandstrafik.
Spots for caravans and mobile homes
If you are travelling with a caravan or motor home, you can rent a space at Sunne First Camp at Kolsnäs. In the town centre, there is a 24 hour parking for motor homes, located at Nytorget on Storgatan 51.
Campsites in the Sunne area
Travel by air to Sunne, Värmland
Sunne has no airport, but if you are in a hurry you can easily fly to Torsby airport, only 40 kilometres from Sunne. Karlstad airport is only just over 50 kilometresa way.