Selma Lagerlöf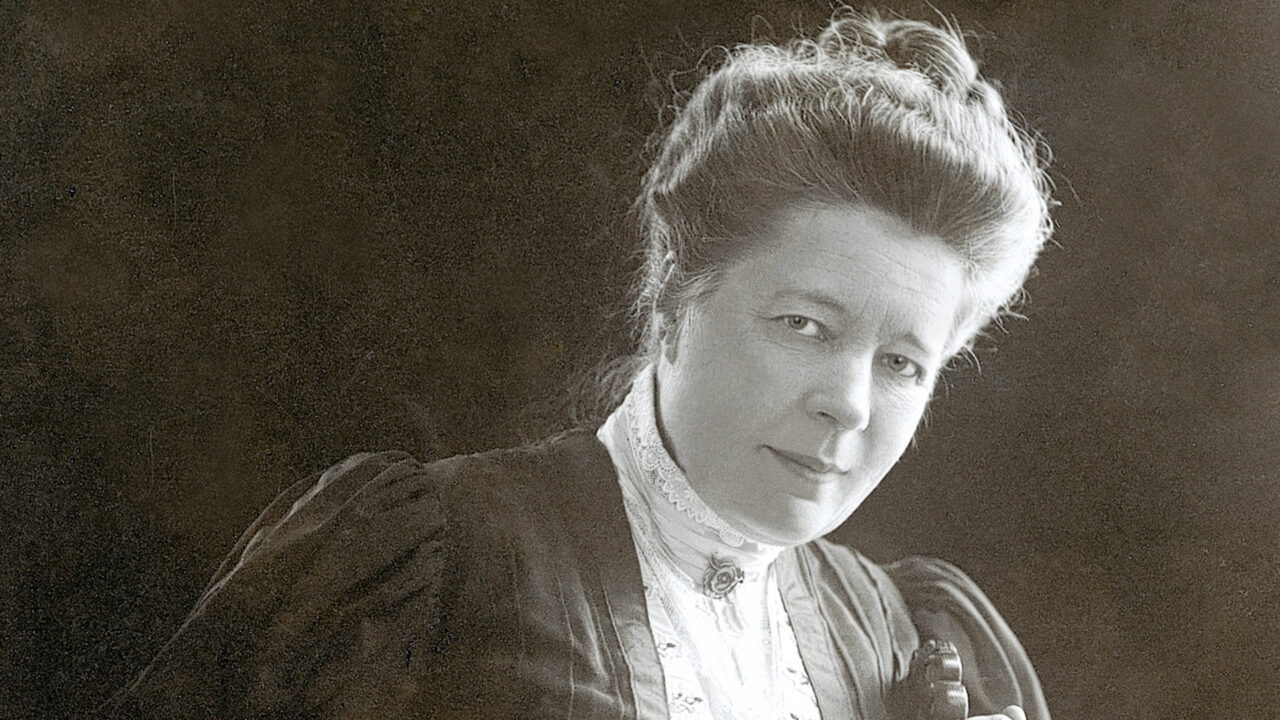 Literature inspired by Värmland
Selma Lagerlöf grew up in Mårbacka in Sunne, so it's no wonder that the manor home has become a tourist attraction and the pride of the municipality! The connection to Sunne and Värmland is strong in Lagerlöf's literature – Gösta Berling's Saga, The Wonderful Adventures of Nils and Jerusalem all contain descriptions of places in the area. In 1909, she became the first woman to receive the Nobel Prize in Literature. 
Selma Lagerlöf and Sunne
There are many authors who have taken inspiration from Swedish environments and places. They have events such as romances and murder scenes take place there. Like Camilla Läckberg's Fjällbacka, Mari Jungstedt's Gotland, Nina Schulman's Hagfors or Henning Mankell's series about crime commissioner Wallander's life in Ystad. So it's not surprising that Selma Lagerlöf in her time drew from her surroundings in Sunne.
It is particularly in Gösta Berling's Saga that Selma has her characters live on farms that are taken from manor houses around Sunne.
Early childhood
The fact that Selma Lagerlöf herself grew up in the manor house Mårbacka in Sunne is certainly of significance. Maybe she visited the other manor housse with her family as a little girl? It may be that the environments and people there tickled her imagination even then.
Selma started writing early. She grew up in a bourgeois environment, which at that time often meant that the family's children were taught at home. A teacher came to Mårbacka to teach Selma and her siblings both English and French. Selma loved to read and the first book she read is said to have been a book about Native Americans.
Her father, Lieutenant Gustaf Lagerlöf, became seriously ill when Selma was 10 years old. Selma read through the entire Bible in the belief that her father would be healed by her reading. Her father recovered, though perhaps not because of the Bible reading. What can be said, however, is that Selma's language developed through the reading and contributed to her becoming an esteemed author.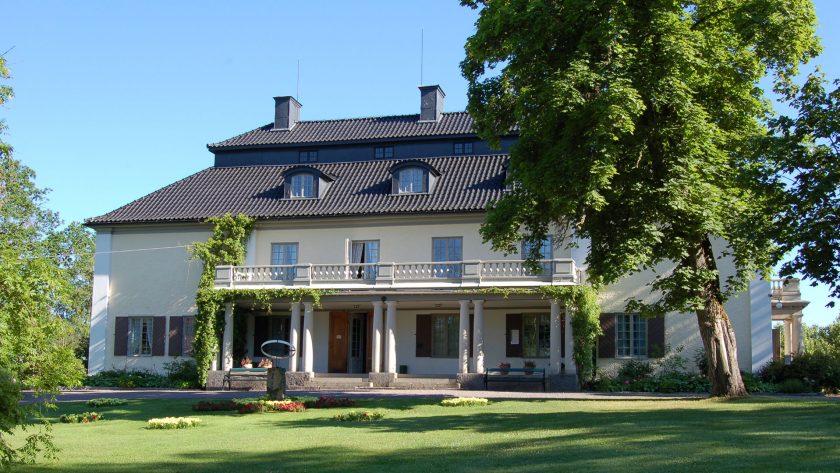 Guide through Lagerlöf's writings at Mårbacka
Fantasy and reality, suspense, drama and romance are all required, but it especially helps to get inspiration for a good story from the many characters and environments around. In 1891, Selma Lagerlöf debuted with the novel Gösta Berling's Saga, where environments and farms with names like Sjö, Lövdala, Ekeby and Hedeby Säteri appear. The book is about the Cavaliers who lived here, and the occasional patron who lived on the farms in real life was the inspiration for her cavaliers.
Selma's home Mårbacka is called Lövdala in the book, and today the manor house is open to visitors. You are guided through the childhood home and told about life on the farm and Selma's writings. If you want to visit some of the other manor houses Selma described in her stories, check out the list below. The name in parentheses is what she herself called the places in the literature.
Visit manor houses from the books
Ulvsby Herrgård (Länsmansgården) Here you can eat and stay at a hotel in the manor house environment. The manor house is located near Fryken's sound and you can enjoy a sauna and swim from the pier.
Mårbacka (Lövdala) Open to the public during guided tours. Why not sit down in the café and enjoy a Skrädmjölsdröm or walk through the beautiful garden.
Gylleby Herrgård (Munkeby) Has functioned as a nursing home for a long time but will open up a hostel in 2018, so you can stay in a manor house environment here.
Rottneros Herrgård (Ekeby) Is a private residence but can be seen during visits to Rottneros Park.
Öjerviks Gård (Sjö) The manor house burned down but was rebuilt in the 1960s. Accommodations at Ominne Hide Away have breakfast in the manor house with a fantastic view of Lake Fryken.
Sundsbergsflygeln is located by Sundsbergs Gård, which is open year round. There are art exhibits and a café with homemade bread here.
Häljeby Herrgård (Hedeby Säteri) is run as a Bed & Breakfast and offers rooms in the manor house dating back to 1789. imagine if walls could talk.
Information about Selma:
Born in 1858 at Mårbacka
Died in 1940 at Mårbacka
Award the Nobel Prize in Literature in 1909
First woman in the Swedish Academy
Educated at the Royal Seminary in Stockholm
Participated in the fight for women's suffrage
Created her own memorial estate at her childhood home of Mårbacka