At the Alma Löv Museum of Unexp. Art, the creativity has flowed since 1998. The museum is the result of an art project and was founded by Marc and Karin Broos. Nowadays, Alma Löv is run by her daughter Stella Broos. In 16 pavilions, artists show created installations and works. Beautiful, colourful, white, touching and perhaps provocative works.
The pavilions are located in the garden and along a hiking trail through a forest grove and there may be a few surprises.  
Modern museum set in Värmland
Alma Löv Museum surprises you every time. The additional name is also Unexpected Art, which can be understood as meaning you don't always know what to expect. The area is quite large and the 16 pavilions offer moving installations and art. A great place for those who like artistic expression that runs the gamut. The fact that this can be found in little Smedsby, Östra Ämtervik in Sunne surprises many artists and critics. Alma Löv's name is well known in artist circles. Cultural journalists write in DN Kultur and SVD Kultur and make features for P1 Kultur about and with Alma Löv Museum.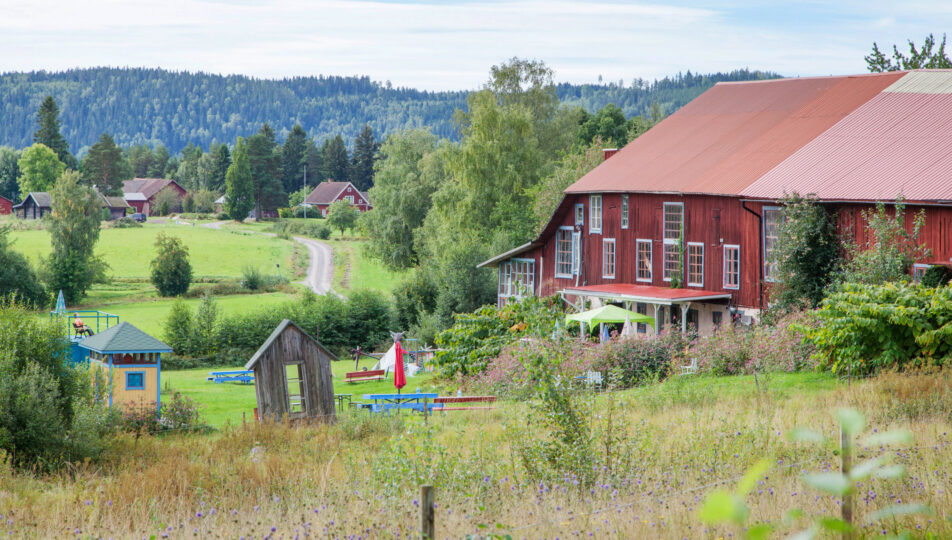 Artists and exhibits at Alma Löv Museum
Every artist who comes to Alma Löv to exhibit gets their own space. This can be in the main building next to the café or in one of the pavilions. Either a pavilion in the woods or out in the garden. Before each new season, everyone creates based on a given theme. The interpretations of the theme can look different and make your visit even more exciting.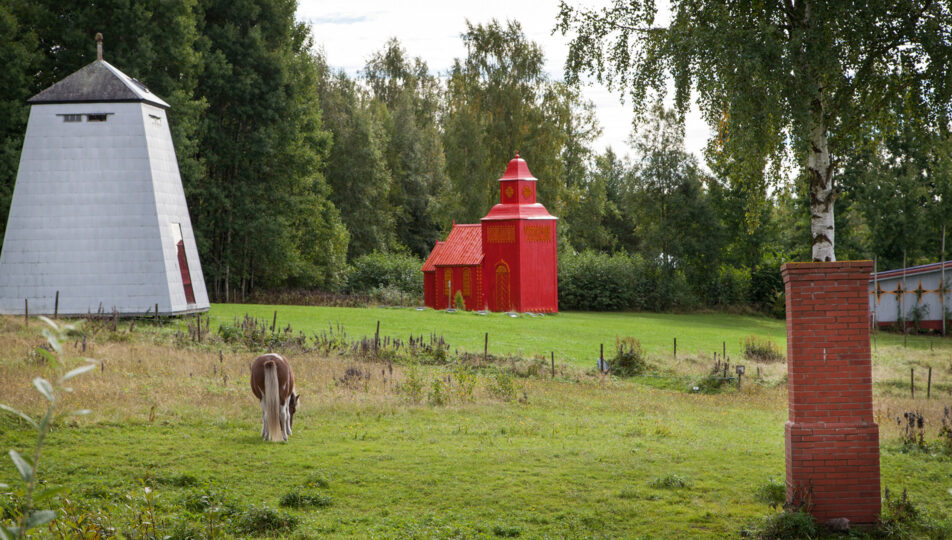 Café and shop in Paleis Oranjestraat
In the barn, which has been rebuilt and is called Paleis Oranjestraat, there is Alma Löv's entrance, café and shop. Here you can sit down with a cup of coffee or tea and enjoy a creative environment.
You also have a shop here with exotic finds in the form of ceramic in beautiful bright colours, fabrics with Mexican patterns, and much more. If the weather is beautiful, you can sit outdoors. In the pasture, horses graze and might even keep you company.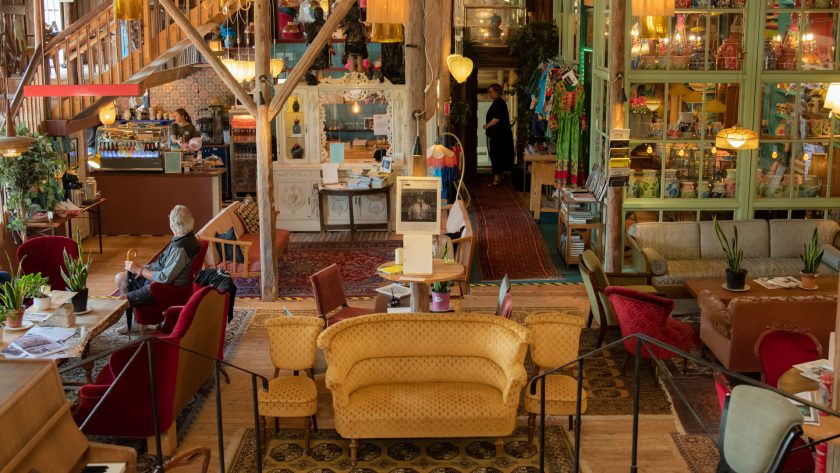 The Broos artist family
The Broos family lives and expresses themselves through art. Karin Broos is best known for her beautiful, slightly melancholy paintings with daughters and dogs as motifs. Karin Broos has exhibited at a variety of locations, including Prince Eugen Valdemarsudde and in a hiking exhibit in the U.S. in cooperation with the Swedish Institute.
Marc and Karin Broos have been a couple since the mid-1970s when they met in Marc's home country, the Netherlands. Marc is an installation artist and founder of Alma Löv Museum. Their daughter Stella Broos currently runs Alma Löv and both Marc and Karin's work can be seen here. Stella's sister Sara Broos works with scripts, film and drama. Her feature film "För dig naken" (For You Naked) is about the artist Lars Lerin's encounter with love. 
Meeting place for artists – Residens Gunnerud 
Stella Broos from Alma Löv Museum is one of the originators of a residence for cultural practitioners in Gunnerud. Artists from near and far who perform different forms of art come here and are given the opportunity to create and be inspired.
Cultural practitioners live here and share the place with others who create. Workshops and courses are arranged at Residens Gunnerud.