Sculptures and blooming flowerbeds, in a park that is inviting to both old and young.
A garden in Värmland, full of ideas and life, a living fairytale. Rottneros Park is a flower and sculpture park inspired by the great European parks, and also a wonderful place for children's imaginative play and adventures. Here you will find works of the great Nordic sculptors in a wonderful environment filled with flowers and plants.
The largest park in Värmland
Rottneros Park is a fantastic flower and sculpture park for many reasons. The park is laid on 22 hectares of land. There are many different environments and garden rooms to explore. Around each building there are plants and sculptures that create a special atmosphere for different rooms. It is so large that there is also room for all visitors. You will easily find a place to settle down outside the crowded areas.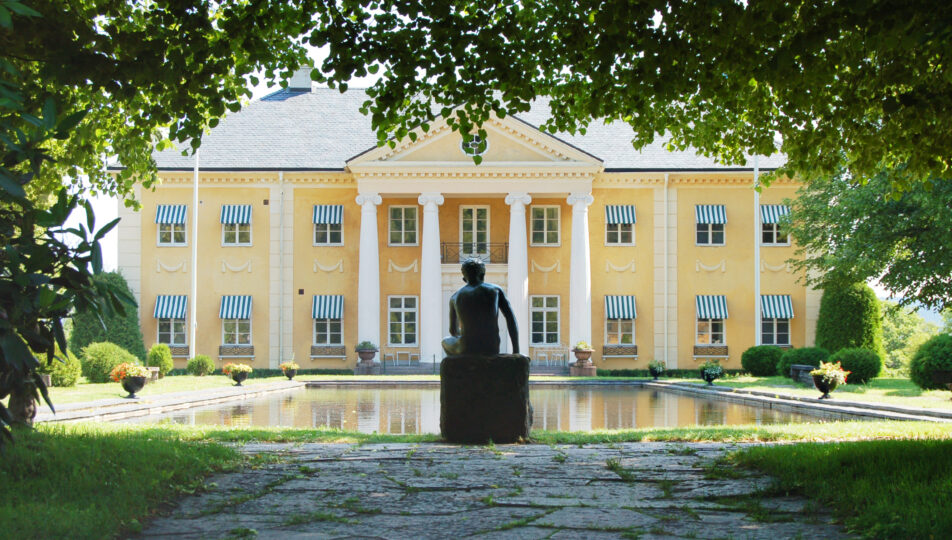 Children's Park
Nils Holgersson's Adventure Park contains several play attractions for older children. Here they can swing on lianas, drive a car on the car track, try pirate raft or climb around and play pirates on a real sea rover. Right below Fryken there is also a beach with swimming facilities, and the park's large lawns are suitable for picnics and outdoor games.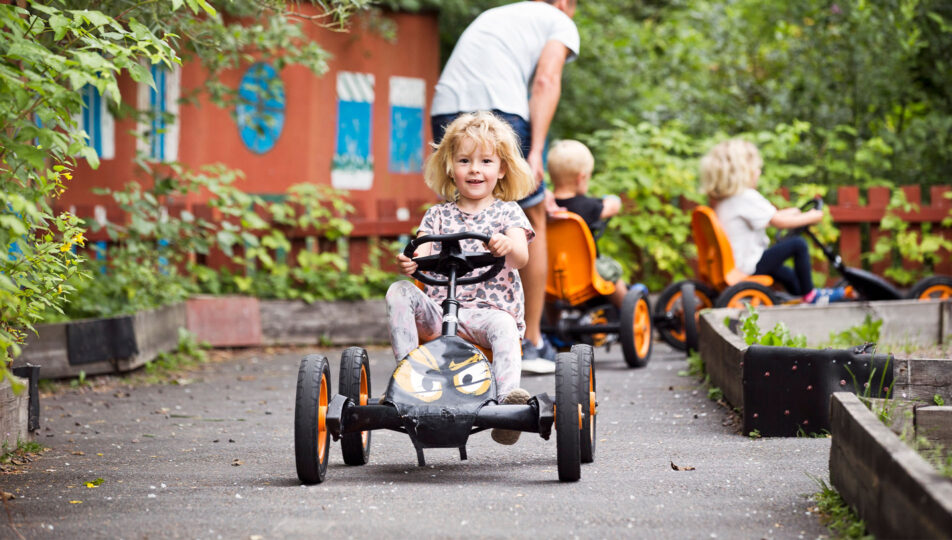 Boutique and Cafe at Rottneros Park
At the entrance to Rottneros Park there are both a boutique and cafe. It is open between 10-16 during summer. In the shop you will find nice things and gifts and in the cafe both coffee and cakes and also a light lunch.
Down at the rose park on Carl Eldhs parterre Rosens Glasscafé is located. Here you can buy a delicious ice cream in July and in early August. At the playground there is a kiosk selling refreshments.
Gardening Inspiration
The Ideas and Inspiration Gardens give you inspiration and exciting ideas and set thinking about garden life, design, art and joy of the gardeners. But don't forget to visit the beautiful Bibelträdgården (Bible Garden) before you leave us for new adventures.
Opening hours and admission
Rottneros Park is open during summer months, starting in late May and closing up in early September. If you are visiting the park and want to stay after closing hours, you are welcome. Exit gates are located at the main entrance, so that you don't get locked up.
The entry price depends on whether you are an adult, a pensioner or a child under 15 years of age. You can buy an entry ticket for the family as well, it is valid for 2 adults and 2 children. Children under 4 years can enter for free.
Garden Festival and other events
Rottneros Park arranges Trädgårdsfestival (Garden Festival or Harvest Festival) every year in September. At the end of the season, exhibitors with gardening links are coming to the park. Exhibitors and lecturers contribute to a nice weekend with a gardening theme. At the same time, many of the park's flowers are still in bloom. The park is also used for other events such as Sunne Hunting Fair.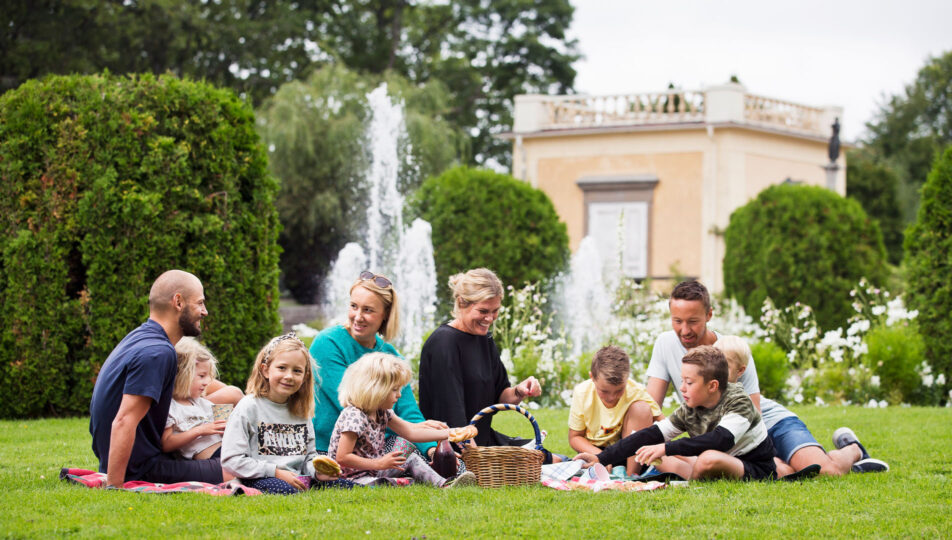 Say 'Yes' in Rottneros Park for weddings and parties
Many people dream of a fabulous wedding. Rottneros park offers a setting that is truly fabulous. The wedding venue is located right below the Fryken beach, and a party can be arranged in the Hall of Mirrors. Magnificent and beautiful. Just as the bride and the groom wish.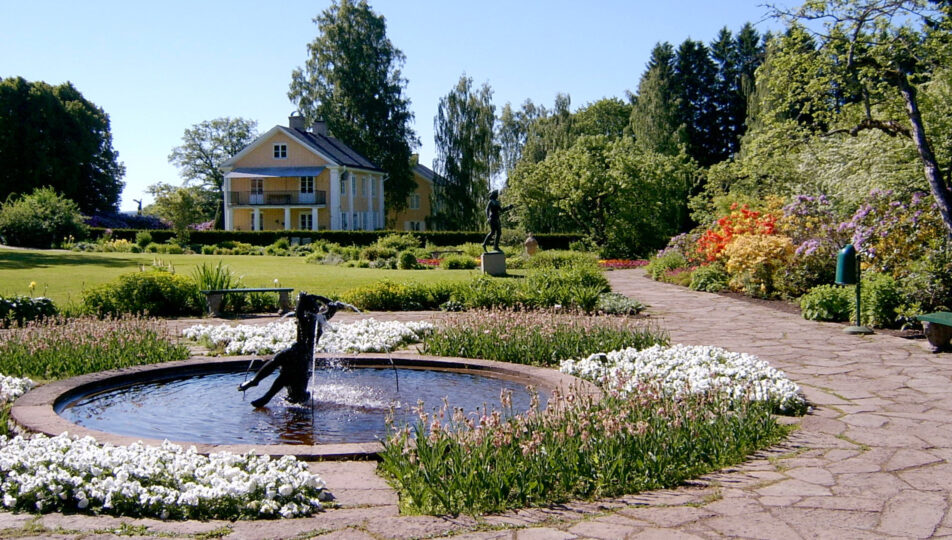 Sculptures by Christian Eriksson and Carl Eldh
In the park there are sculpture collections by Carl Eldh and Christian Eriksson, to name but a few of the large number of represented sculptors. The sculptors were contemporaries of Carl Milles and their activities fall onto the early 1900s.
We counted twelve works by Carl Eldh, seven works by Christian Eriksson. Carl Eldhs made sculptures such as August Strindberg in Tegnérlunden and Stromkarlen in Trollhattan. Christian Eriksson was born and worked in Arvika.
His studio can be viewed at Rackstad Museum in Arvika. Christian was not only a sculptor, he was also known as a cabinet maker. Christian Eriksson's Bågspännaren (Bowman) can be seen in Rottneros Park and also in the City Hall Park in Stockholm. Another famous sculpture by an artist from Värmland is Saint Goran and Dragon (Sankt Göran och Draken) exhibited in Stockholm City Hall.
Animals in the park
There used to be live animals in the park. Now the animals have taken the form of sculptures. At the entrance of the Hall of Mirrors are two stately horses. They are copies of the bronze horses that adorn the roof of St. Mark's Church in Venice. Now live animals found in the park are only those that are small and buzzing.
Bees are very good for all vegetation. Speaking of the animals, you are allowed to bring your dog with you, but only if you keep it leashed and pick up after it. Special bags are available at the entrance.
Park founder Svante Påhlson
The place with the Manor was Selma Lagerlof's role model for Ekeby in Gosta Berling's saga. Many readers and tourists come here to see the place. There, the Park founder Svante Pilsson realized that he needed to meet expectations of the Park visitors.
He wanted to build a park that would represent the glare and splendor that Selma Lagerlof described in the novel. The views of the Park have changed over time as it developed.
Svante Athlsson's own interest in sculptures grew larger over the years, and he wanted the park to become a showcase of the sculptors' work in an environment that was created particularly for that. This gave the sculptors, who lived and worked at the time, the opportunity to control what the sculptures environment around would look like.
Rottneros Manor
In the 1600s, many ironworks were started in Värmland. In the area around Sunne alone there were just over ten ironworks. Selma Lagerlof wrote the Saga of Gösta Berling, as she was inspired by the time when iron works and traditions were strong.
In Rottneros there were ironworks and manors that grew large during the Iron Age period. During the second half of the 1800s, the interest towards Moderna waned and finally new modern ways of working with iron had taken over and the ironworks were stopped. Rottneros Ironworks was the last in Fryksdalen when it was finally closed in 1884.
Rottneros Ironworks
Rottneros Ironworks survived through the changes at various times. In the beginning, it was a mechanical workshop for production of agricultural machinery. But agricultural, forestry and sawing works were also carried out there.
By modernizing the sawmill, Rottnero's Ironworks survived unlike many others. Today, Rottneros Ironworks is a worldwide company and Europe's largest producer of mechanical pulp-and-paper for sale to the paper industry.