This is a hike that starts at the Mårbacka Memorial home. Back-Kajsa's road is a great combination with a visit to Selma Lagerlöf's home, Mårbacka. The hiking trail starts on the other side of the road from the memorial, so it is advisable to park in the Mårbacka car park. When the Mårbacka cafe is open, you can take the opportunity to buy a tasty picnic before starting your hike.
Good to Know:
Trail length: 3 kilometres
Difficulty level: Moderate
Distance to Sunne: 10 kilometres
Starting point: Across the road from Mårbacka memorial estate >
Back-Kajsa and Selma Lagerlöf
Back-Kajsa was the name of the friendly old lady who was once Selma Lagerlöf's nurse. When Selma Lagerlöf was a little girl, she suffered paralysis in her legs, and Back-Kajsa carried her on her back. It is easy to imagine that Kajsa was close to Selma and that Selma was greatly helped by Back-Kajsa. The trail passes the remains of the cottage where the nurse once lived.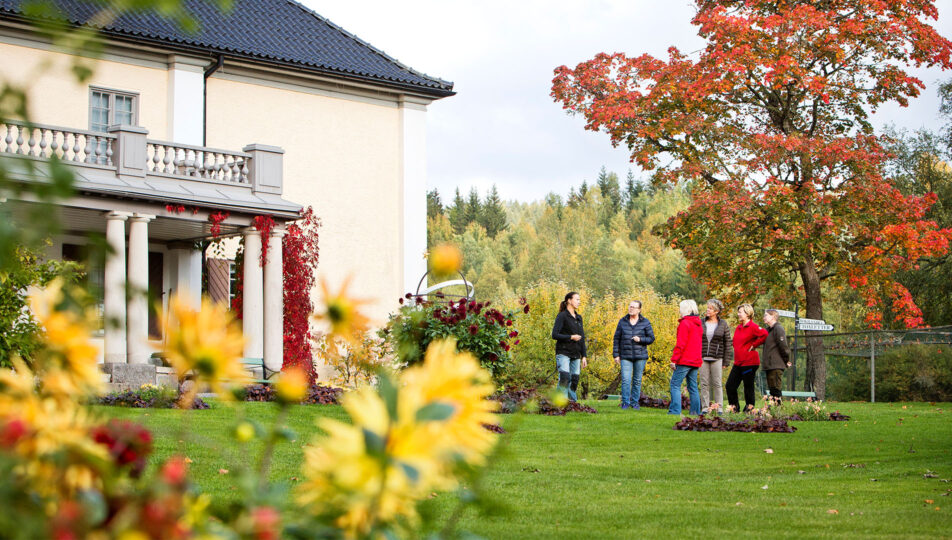 Walk in the footsteps of Selma Lagerlöf
From the Mårbacka memorial estate, you follow a winding path through magical forests, in an environment that made a deep impression on the Nobel Prize winning author. In a letter to Sophie Elkan from 1907, Selma Lagerlöf wrote: "When I walk around here in Falun, it sometimes occurs that I suddenly notice that I have been walking in my thoughts on roads and paths in my home village." Selma Lagerlöf was very much inspired by nature, which can be seen in particular in the book "The Wonderful Adventure of Nils Holgersson".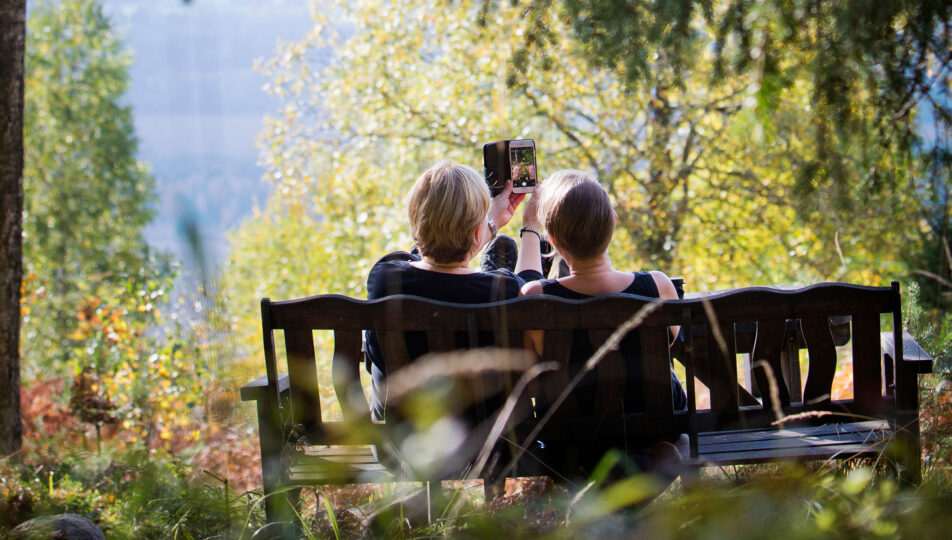 View over Fryksdalen
Parts of the trail are steep. There are even steps at one point along the trail. But as usual, when you're up, you feel it was worth it. You'll be on the Kajsa ridge, which offers a magnificent view of Fryksdalen. What could be better than enjoying your own picnic at this spot! After the Kajsa ridge, the hike starts to descend, partly on wooden steps and partly on rocky nature trails. You pass a lot of exciting rock formations and large cliffs.
Interesting flora and fauna
There is a stock of hazel along the scree. The ground along the trail is calcareous, so there are both blue anemones and orchids to admire at different times of the year. There are lynx in the area and you have good chances to see elks, roe deer and various forest birds during your hike.