Dolpstigen is a trail where we tiptoe stright into the wilderness. The only trace you will see of civilisation is a solitary summer cottage or two. This is the domain of the forest birds and wild animals. Your hike begins with a challenge; 500-600 metres steeply uphill. But once you've reached the top your hike will be a bit easier.
Good to know:
Trail length: 8,7 kilometres
Difficulty level: Moderate
Distance to Sunne: 22 kilometres
The starting point is 4-5 kilometres north of Annefors, on the road towards Skräppvålen
Beautiful viewpoints
Walking uphill often pays off! After the first rise, you still have a few uphill stretches in front of you, but there are also plenty of places to rest and enjoy far views of the landscape.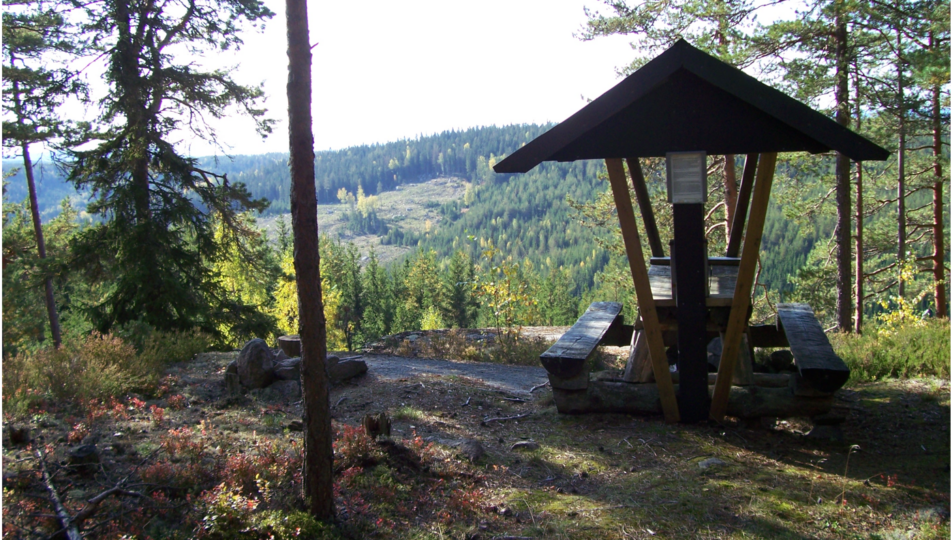 Many lakes and forest ponds
This trail encounters several waters; little lakes and forest ponds. With a bit of luck, you can enjoy the somber call of the arctic loon. The trail you are hiking was the only "road" in the area 100 years ago. People walked here to visit each other, or to visit the mill to make flour. Here and there, you will see traces of the dams that were necessary to make the mill wheels turn.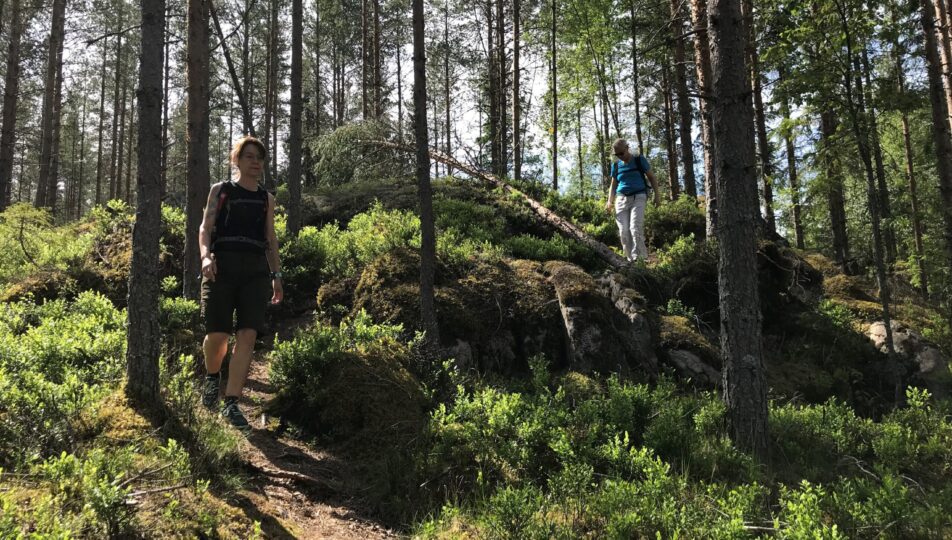 Croft remains
You will pass several remains of old crofts. By some of them, you will find blooming lesser butterfly-orchids and mezereum. The trail also travels through some very old forests. Among the old pines, you can still see traces of "fire sound". Fire sound is damage on the tree trunks, mainly pine trees, caused by extremely high temperatures during old forest fires.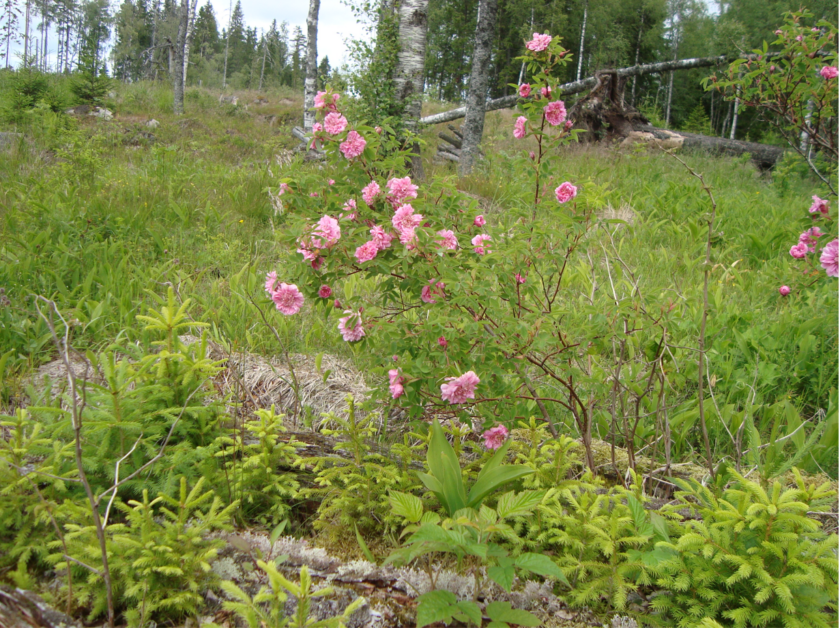 Take breaks and rest
There are some very nice opportunities to take breaks along Dolpstigen. Several of the resting spots are just by the water. Bring a packed lunch or "fika" and enjoy the lakeside quiet. There are some natural wind shelters in a few places, where you are welcome to spend the night.