The Fryksdalsleden trail is 110 kilometers in its entirety and runs between Kil in the south and Torsby in the north. It is advisable to start the hike in Sunne and walk any length of the trail. Fryksdalsleden trail offers a truly extraordinary hiking experience. The trail is relatively easy to walk, so thoughts can be given free play when feet move easily in the beachside nature. It is easy to enter a meditative state when you walk day after day towards a distant goal.
Good to Know:
Trail Length: 110 kilometres in its entirety
Difficulty level: Moderate
Distance to Sunne: 6 kilometres
Starting point: Ingmår village hall >
Walk the historical pilgrim's trail in Värmland
As a trade and pilgrimage route, the Fryksdalsleden trail dates back to the pilgrimages of the 1100s. But stone age objects and settlements suggest that people were walking this trail as far back as 8-10,000 years ago. Pilgrim's route is used for a path you walk to come to a holy place. Often it is not a single route, but many parallel ones. In this case, Kil was believed to be a hub for several routes that led walkers to the north and finally to the tomb of St. Olof in Nidaros. Today's hikers can get a pilgrimage pass to stamp at selected locations along the Fryksdalsleden Trail and then get a diploma for successful completion of a pilgrimage.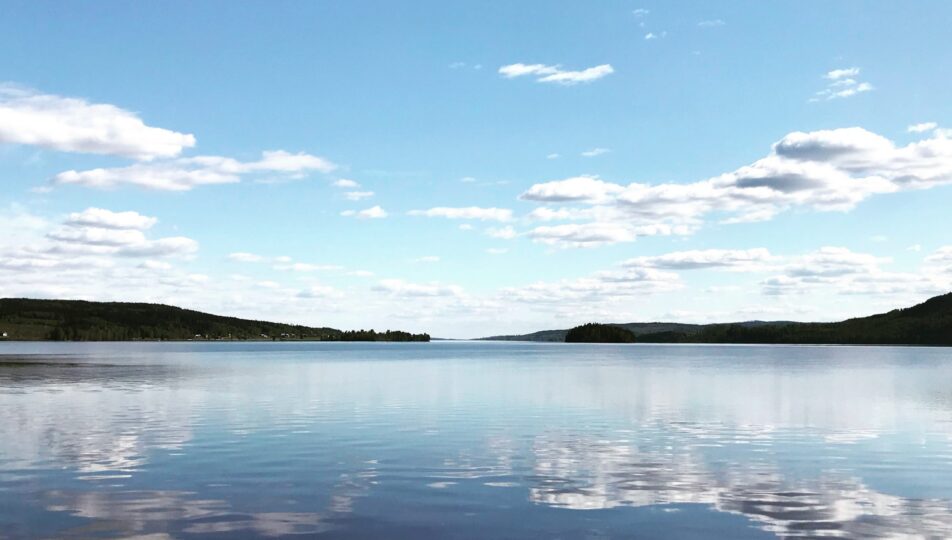 Walk along Fryken
The Fryksdalen Trail stretches along the eastern shore of Lake Fryken. If you go all the way down the trail from the south, you start in Kil and pass Sunne municipality border in Prästhamna. Then you walk down short stretches of asphalt road, as this was where the old historic trail went, interspersed with forest paths and marshland paths. From Östra Ämterviks church, you follow cozy forest paths for a large part of the way, and then walk on smaller gravel roads through cultivated landscapes with lovely views of rolling fields down to Fryken.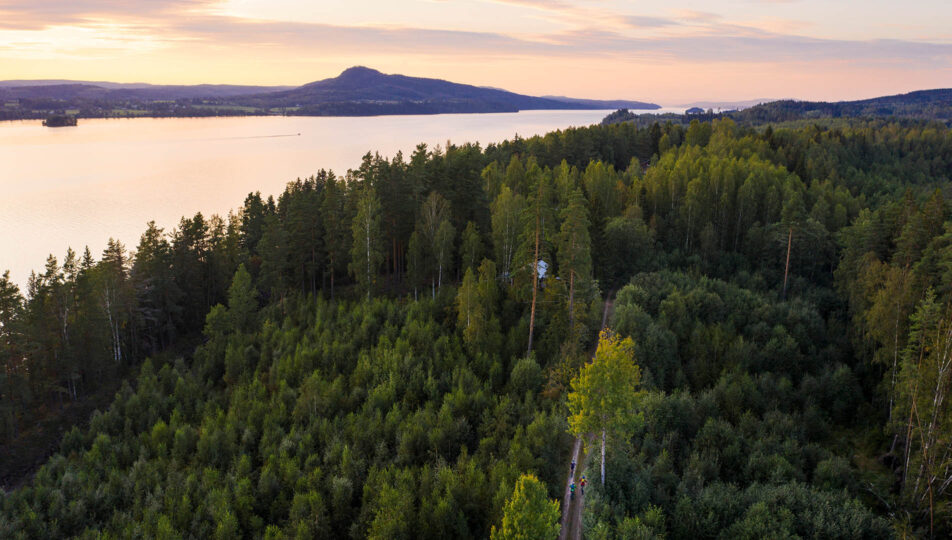 Marshland paths by the beach
North of Sunne the hike is closer to the beach and you are often on marshland paths beside Fryken. You pass everything from cozy summer cottages to large stone age burial sites. After a while, there are once again winding forest paths, but in some places you need to follow the asphalt road.
Along the trail you pass Lysvik
Lysvik offers various services that can be good for those who hike to know about. There is also a railway station. It is therefore possible to get here by public transport. Either by bus stopping at several different stops, or by train travelling along the beautiful Fryksdal railway line and stopping in the village of Lysvik. Lysvik has shops, a restaurant and an ice cream cafe in the summer. There are also facilities for overnight stays.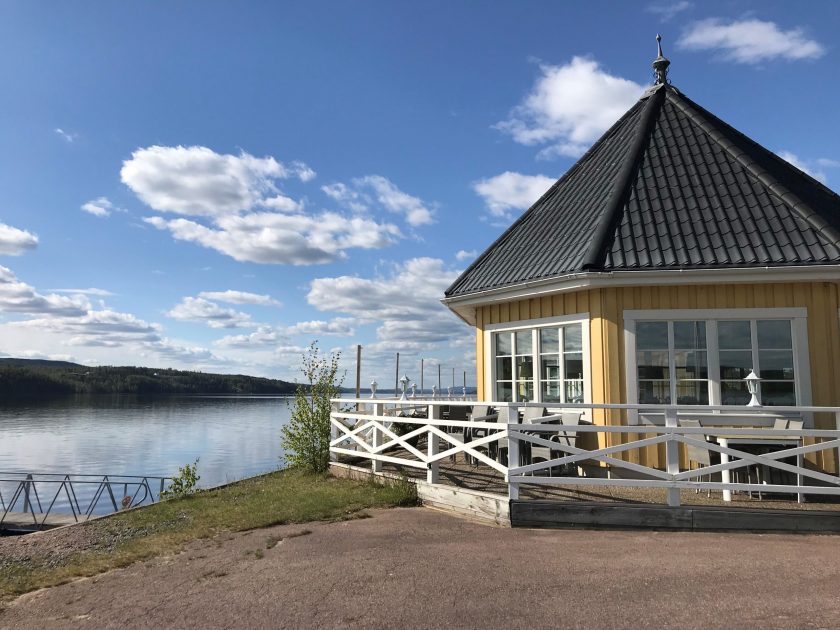 Comfortable overnight accommodation along the pilgrim trail
Sunne offers a variety of accommodation options, from hostels to country house hotels or Selma spa. It is definitely worth spending a day in magical Sunne before heading north! In Lysvik there is camping with cottages and also a hostel in the village community centre. Book your accommodation well in advance, in summer it can sometimes be difficult to get room.
Astrid Lindgren was inspired along the Fryksdalen railway
Take the opportunity to take a 'rail bus' along the beautiful Fryksdalsbanan in conjunction with your hike. The Fryksdalsbanan railway is an experience in itself, where it winds along the banks of the Fryken. When Astrid Lindgren travelled here, she was inspired by the beautiful landscape in her book The Brothers Lionheart. In the 1970s, when Fryksdalsbanan was threatened with closure, Astrid Lindgren personally wrote to Åke Carlvik in Sunne with an appeal to preserve the beautiful railway.