Hike in scenic Gräsmark. It is located about 28 km northwest of Sunne, and the hiking trail starts at Hedås and the Grässjön campsite. There is a parking lot and information board, and you can enjoy a stunning view across the lake. The campsite also has a bathing spot that campsite, which can be useful after ten kilometers of hiking.
Good to know:
Trail length: 10 kilometres
Difficulty level: Moderate
Distance to Sunne: 28 kilometres
Starting point: Grässjöns Camping Hedås >
Pine heaths
This trail can be walked in a right-hand circle.. You will then begin your walk in the east of the nature trail. To start with, cross over pine heaths and then walk through lovely forest areas up on Grinnberget. The Rottnan river has its course just east of the start of the trail. If you look carefully, you may be able to see the water between the pine trees. You can see how the ice rivers have shaped the landscape. A pine-heath is a forest environment with pine forests and occasional lichens. Here it is dry and not very fertile. Often, this type of biotope grows heather, lingonberries and crowberries. On top of Grinnberget you will be offered striking views.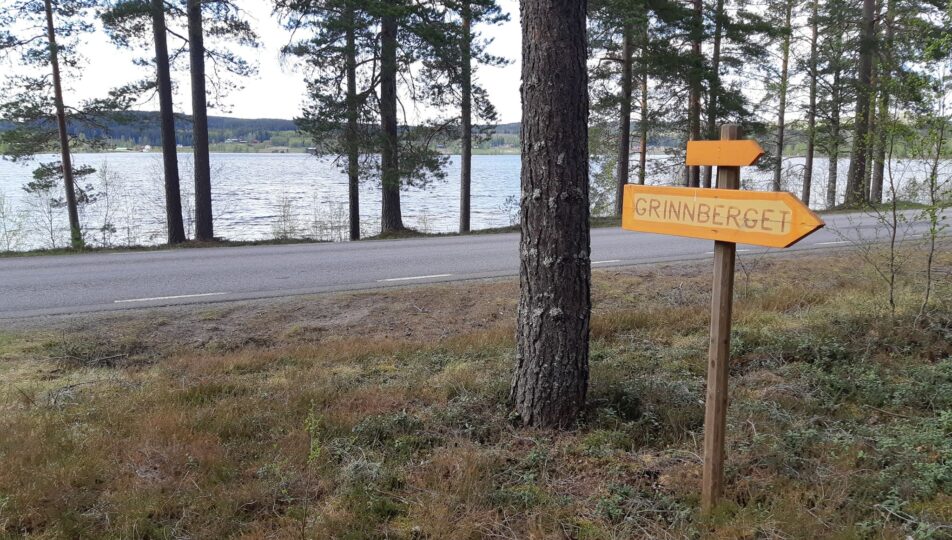 View over Rottnadalen valley
At the turning point of the nature trail on Grinnberget, which is situated at 289 meters above sea level, you have a fantastic view of the countryside in the Rottna Valley. Getting up to this height requires both energy and plenty of liquids, so don't forget the water bottle and coffee. On top of the Grinnberget there are tables where you can rest and enjoy your own coffee or picnic and just sit and enjoy the views.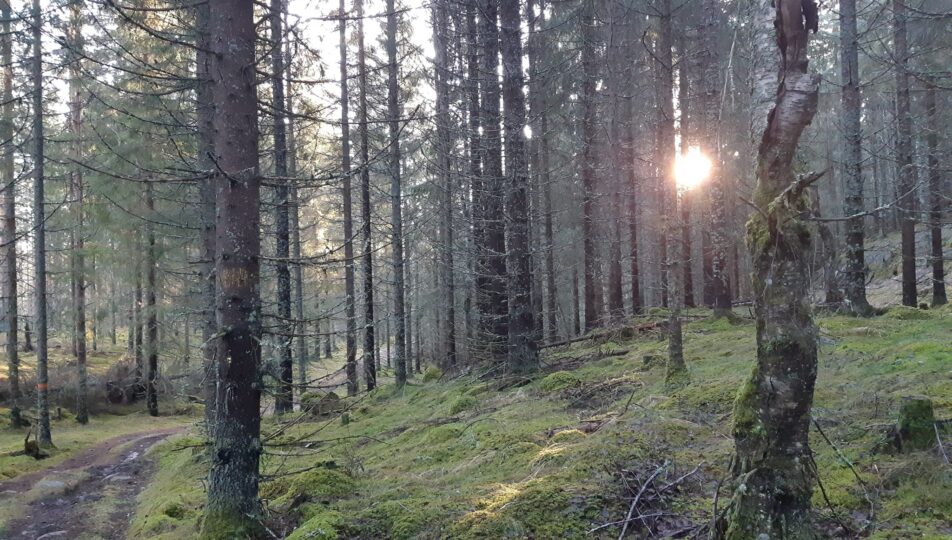 The roundabout trail or the same way back
After the descent, you can choose between following the same marked route over the sandy heaths back to the campsite, or following the gravel road around the other side of Lake Grässjön. You should be aware that along the way there are no trail marks; you should only follow the gravel road that runs along the lake. Take your bearings from the campsite located at the southern end of the lake.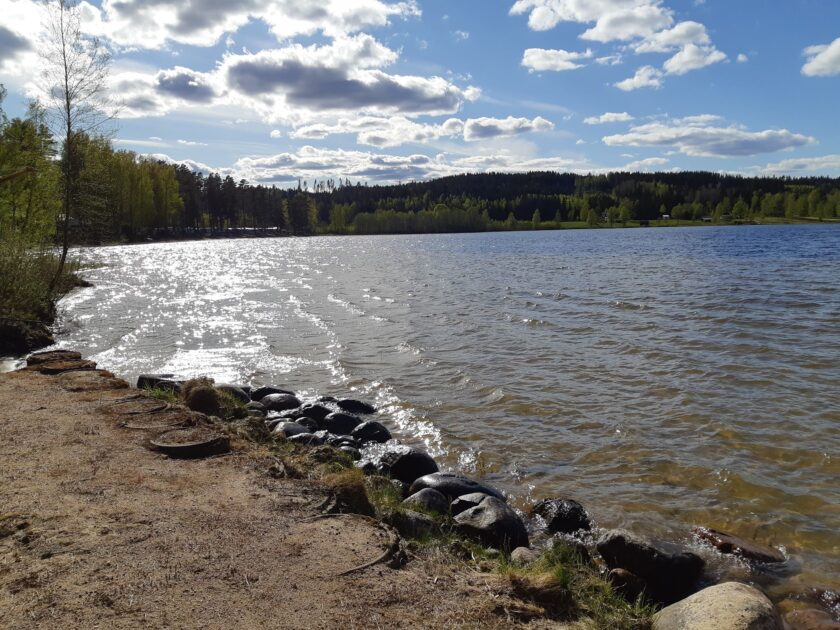 Grässjön's camping
The nearby Grässjön camping has a service building with toilets and showers. Beach-side bathing pier, barbecue facilities and changing cabins are all available at the beach. Because it must be time for a swim now? If you have walked along the lake, you might have thought of jumping in earlier. Once again, everything is prepared for a long-awaited dip at the jetty or from the sandy beach.