Skogbackstigen trail is a four-kilometer long hiking trail that runs through Sundsberg's outdoor recreation area. The area borders Hotel Selma Spa and is also close to Sunne Camping. It is a relatively wide path that follows old roads and winds its way through the most western part of the area.
Good to know:
Trail length: 4 kilometres
Difficulty level: Easy
Distance to Sunne: 2 kilometres
Starting point: Selma Spa >
Easy trail near Sunne and Selma spa
The terrain is hilly and varied, with lookout points and brooks and gorges here and there. The hiking trail passes the pretty croft at Skogsbacken, where there is a barbecue area and you have a splendid view of Sunne and Fryken. Parts of the Skogsbacksstigen are also used as a mountain bike path, so be alert during your hike!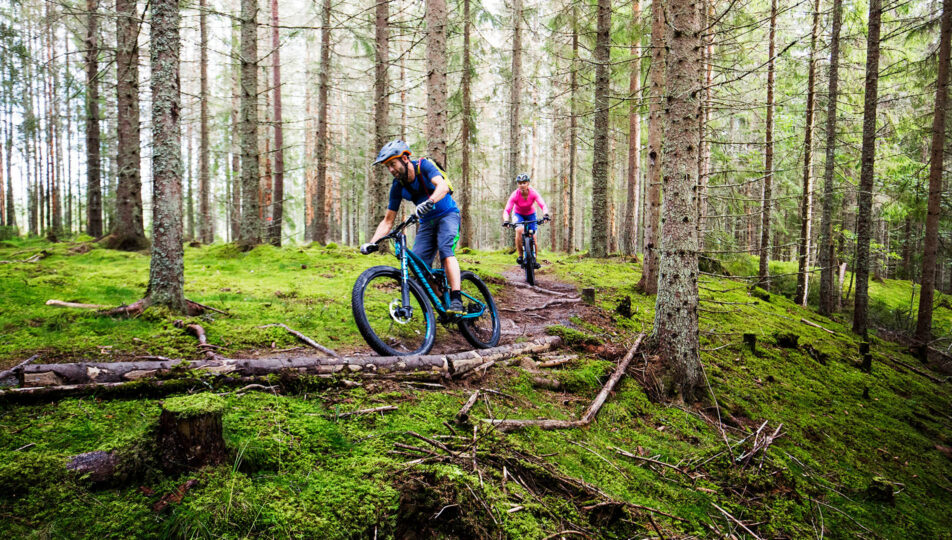 Sundsberg's outdoor recreation area
In addition to the well-marked hiking trails of Sundsbergsleden and Skogbackstigen, the area is crossed by several unmarked paths. In addition, there is a well-developed system of electric light trails, up to six kilometers. Within the Sundsberg region there are plenty of barbecue places and benches for breaks and rest. Despite the proximity of the town, you can experience the wilderness and feel privacy.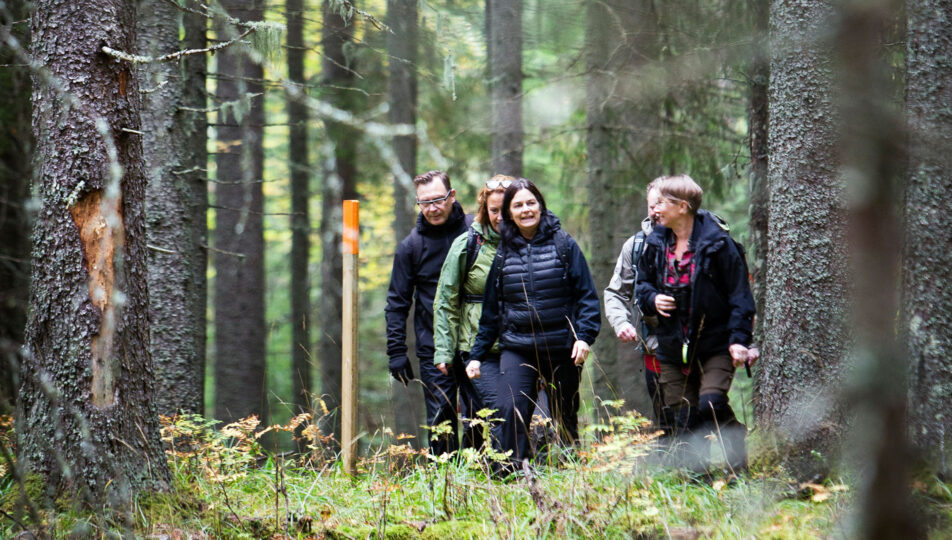 Varied nature
The area is of interest to nature enthusiasts. There are four biotope protections here which are exempt from normal forest management. Here, the forest is allowed to stand and fall according to natural development. The calcareous rock base means there is an interesting flora, rick in species. In spring the mountains swarm with blue anemones. The area also has a growing area of hazel and daphne, as well as fringed orchids. The trees that grow here are spruce and pine and all the most common deciduous trees, including oak. During your hike, you will pass through a new plantation of deciduous trees. Up at the Skogsbacken croft, the protected and poisonous daphne grows. This is a bush that flowers without leaves early in the spring, often before other plants become green. The flowers are bright pink, very fragrant and are popular with butterflies.
Wild animals such as elk and deer
Although this trail is close to settlements, there are wild animals here. Both elk and deer are active in the area. Foxes and badgers live here and you can even find lynx spoor. There is a rich bird life and you can encounter both hazel grouse and green woodpeckers as well as and the green-growing as well as the three-toed woodpecker and grey-headed woodpecker. So don't forget the binoculars on your trip if you want to see those who hang around in trees and bushy thickets.