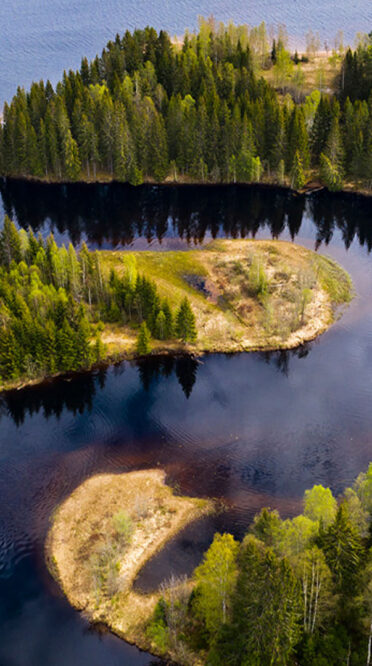 Landskapet i Värmland har många sjöar och vattendrag. Finns det vatten så går det att paddla? Eller hur är det med den saken? Om du utgår från Sunne så ska vi här ge dig några riktigt bra tips för dig som paddla i kanot eller kajak.
By canoe or kayak in and around Sunne
The landscape in Värmland has many lakes and streams. If there is water, is it possible to paddle? Or how does that work? If you start from Sunne, we can give you some great tips for canoeing or kayaking. You can rent canoes from Naturcamping Lagom or Nature Adventure, both in Gräsmark.
Canoes for rent in Sunne
Several of the accommodation facilities have their own canoes that you can rent for a day or just a few hours. Other facilities cooperate with rental companies. Before coming to Sunne, it's good to ask your particular accommodation facility if it is possible to rent a canoe on site. 
The art of canoeing – think safety
Paddling a canoe may seem like the easiest thing in the world. If you plan to go out on the water in a small boat, such as a canoe or kayak, it's good to have some knowledge. What to do when putting the canoe in the water and where to place the pack. A critical moment is getting in and out, a real balancing act. These are things you need to practise, and it's best done where the water is shallow. For your safety, you should always wear a life jacket and it should of course be approved and adjusted for you. Rental places often require you to be able to swim. For paddling techniques and handling canoes, Svenska Kanotförbundet has courses at various levels where you can learn this and techniques for how to paddle.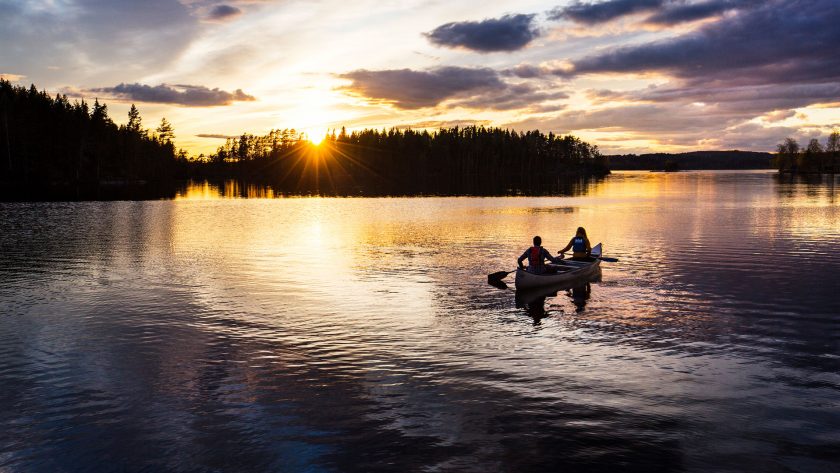 Nature experiences in a canoe or kayak
With a canoe, you can move over the surface of the water very quietly. This way, you become one with nature. Sitting there completely silent and the birds flying past you right in front of your nose in their quest for edible insects. It's magical. Or when a beaver swims next to you like it either doesn't notice you or wants company? It's definitely very cool.
Nature looks different from the water, it's a different perspective. One tip is for you and your friend up there in the canoe to paddle in silence, so don't talk the whole time. Feel free to bring your binoculars so you can also discover what is at a distance. 
Canoe trip with Fredros Gård – Nature Adventure
In the area around Gräsmark, there are many lakes that are nice to paddle on. Calm waters and many islands and coves to discover. At the lakes Treen, Trehörningen and Mången, you can rent a canoe from Fredros Gård for one or more days. Staying overnight in nature adds another dimension to the nature experience. If you are staying in their facility in Sandvika, you also have a short way to Rottnaälven (Rottna River). Paddling there is spectacular. The river twists and turns, or meanders as it is called, and you discover new things behind every bend. A canoe trip there takes between 2 and 3 hours. A perfect day trip.
Canoe on the Rottna River (Rottnaälven) for 3 days with Vildmark Värmland
Rottnaälven starts on the Norwegian side of the Norwegian-Swedish border. Vildmark i Värmland has three-day trips with a canoe that take you all the way from Norway down to Gräsmark and Skallbergssjön. The trip starts with instructions for paddling techniques and information about the trip and transport to the trail. There is a basic canoe equipment package, and if you want to rent kitchen equipment, sleeping bags and tents, these are also available here. Vildmark i Värmland also offers other canoe trips in other watercourses and timber rafting trips on Klarälven.  
Canoeing on Lake Fryken – excursion to Malön
On Middle Fryken, there is an island you can get to by canoe. To avoid crossing Lake Fryken, it's best to start from the west side of Fryken. You can launch the canoe by Öjervik's swimming area or by Sillegården. If you are an experienced paddler, you can of course paddle over Fryken. What to keep in mind is that Fryken's location lets it get windy quickly. More than one person who has been on Fryken has been surprised by this, and in a small boat it can feel uncomfortable. Out on Malön, there are several nice sandy beaches where you can enjoy the day and your packed lunch. The locals who have access to a boat come here and on a hot summer day in July you can meet many people from Fryksdalen.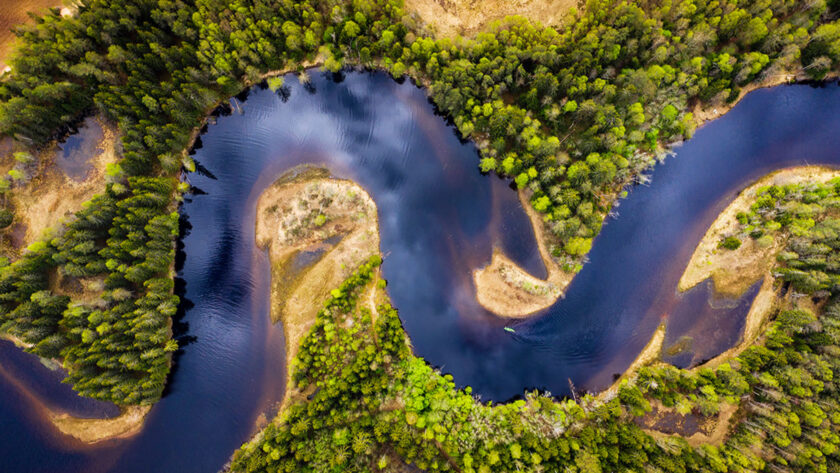 Canoeing in Fryken Sound
From Hotel Frykenstrand, you can paddle along North Fryken's west shoreline down to where the sound goes into Sunne. Further through the sound you will go past Ulvsby Herrgård and then into the built-up area in Sunne. Keep in mind that many boats are moored here, and the sound is trafficked by motorboats on their way north to North Fryken or south to Middle Fryken. Coming across a boat is not dangerous but the waves can challenge your balance. It's best to make sure to place the canoe or kayak against the waves.  
By canoe in Arvika and Glaskogen Nature Reserve.
When you go over Fryksdalshöjden towards Arvika, there are several good areas for canoeing and kayaking.  There are good canoe trails in Glaskogen Nature Reserve. It is also possible to rent a canoe at the info center in Lenungshammar. In Arvika, Arvika Kanotcenter has rentals and has many suggestions for day trips with canoes or even multi-day packages if you want to stay out for multiple days.