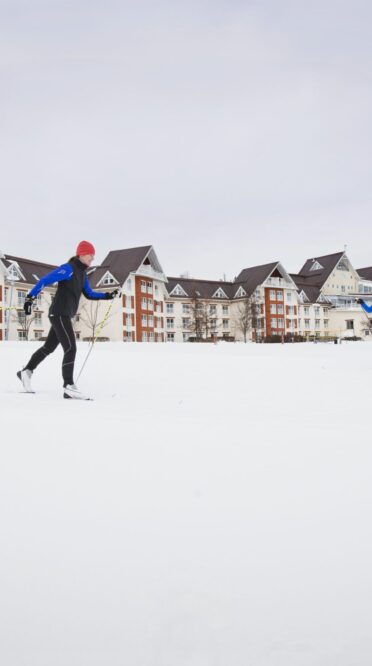 In Sunne, we love the winter. We celebrate when the snow arrives. When the forest, fields and lakes are covered with white, everything becomes so clean, bright and beautiful. Happiness is when you can roll the wet snow into a snowman with a carrot on his nose and a hat on his head. If you are interested in activities in and around Sunne, here's a little inspiration.
Sunne Ski & Bike – a place for slalom
Sadly, Sunne Ski & Bike has been forced to declare bankruptcy. We hope that a solution can be found in time for the 2023/2024 winter season! The slopes here are suitable for both big and small skiiers. Sunne Ski & Bike used to offer ski rentals, accommodation, and food in their own restaurant.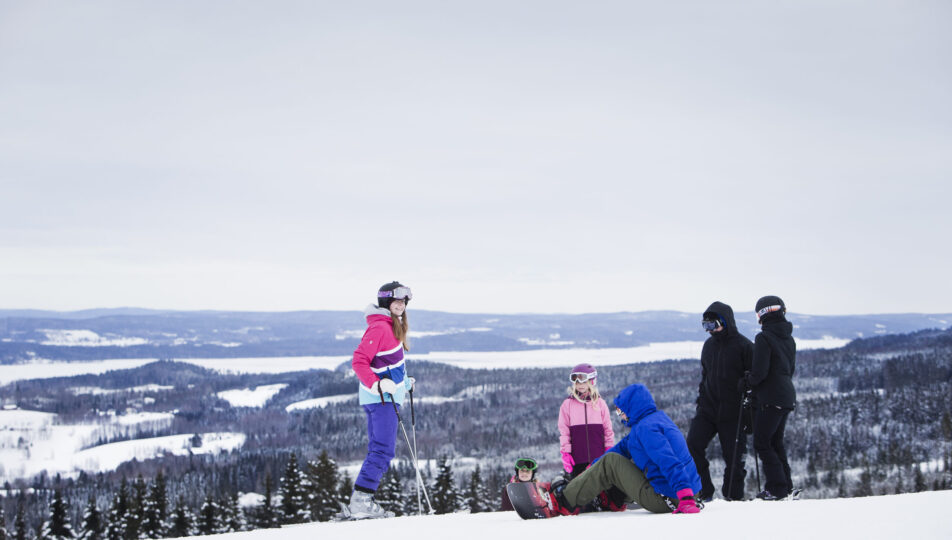 Ski trails for cross-country skiing in Sunne
There are groomed trails for cross-country skiing in several places in Sunne. For those who want to go after dark, there are also several places with electrically illuminated trails. The Sundsberg area next to Selma Spa has several different loops and offers nice trails early in the season, as it's also possible to lay artificial snow here. Another place sure to have snow is in Ängen by Rokkmakkstugan. There is also a toboggan run here and a barbecue area, so many people go here during the winter.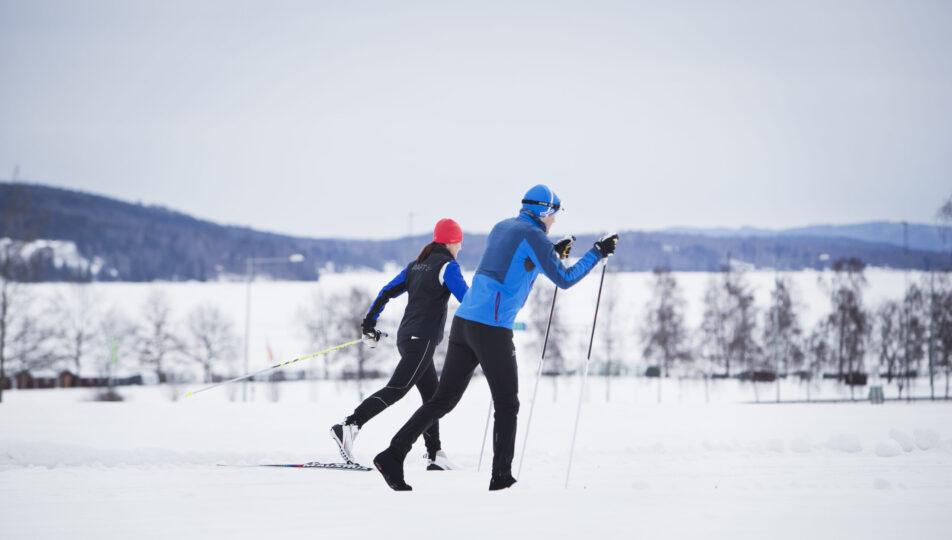 Husky Tours
In Lysvik, Mooneye Sleddogs arranges sleigh rides with huskies. Siberian Huskies are a dog that loves to be outside and can withstand severe cold. The dogs bark with happiness when they are allowed to take you on the sled on a fairly cold winter day. Sitting there on the sled for 7 km is a wonderful feeling. Think about the power of the dogs and the cooperation they display. The guide steers with an experienced hand and the dogs obey. You can just enjoy and be fascinated.
Snowshoeing
Have you tried walking with snowshoes? In Sunne, there are many great hiking trails. If it's a snowy winter, we recommend walking the trails with snowshoes. Hiking in a forest with snow-covered plains is a wonderful experience. The animal tracks become clear, and the expanses seem to go further out when the trees don't have leaves.
Eat outdoors in winter at a barbecue area
When you are active outdoors during the winter, it can be nice to warm up by the fire. The fire also serves the function of allowing you to grill sausages, twist bread and more. There are barbecue areas around Sunne where you can enjoy whatever you want to grill. At Vintertorp in Sundsberget's open-air area, there are several barbecue areas so that many people can gather in the same place. There is also a popular toboggan run.
Ice skating
In and around Sunne, there are several lakes that often have beautiful ices for skating. But a lake that is suitabile for skating one day might be covered in snow the next. Talk to the tourist information in Sunne for tips about the best places to ice skate!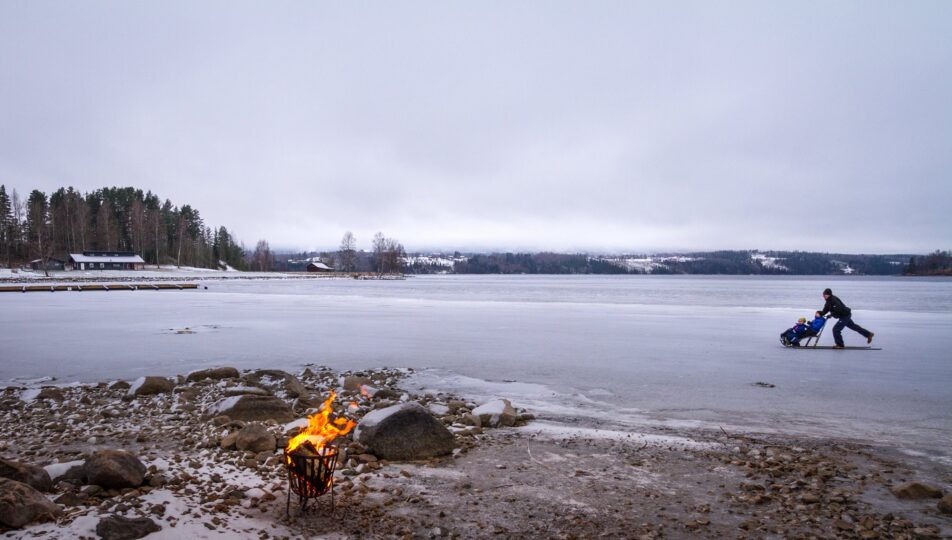 Sledding
Who doesn't love jumping on a sled and sliding downhill! Bring your family and have fun together! Our tourist information will be happy to help you find the best snowy hills.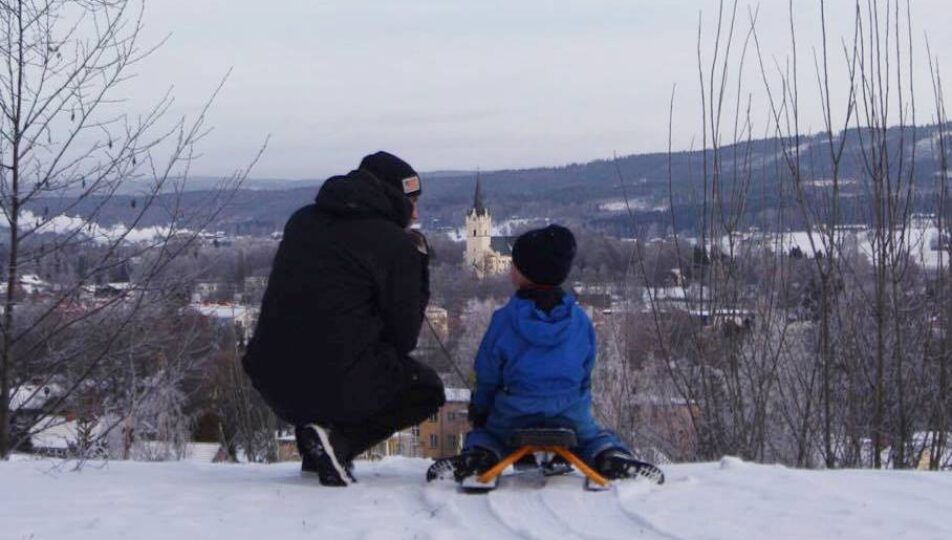 Ice fishing
If you haven't tried ice fishing, or jigging or bobbing as its also called, it's an exciting activity to try. Drill a hole using an ice drill. Put a flashing pirk on the fishing rod and try to get the fish to bite. The refined ice fisher brings a chair with them and can sit out on the lake for a long time. In the late winter/early spring when the sun provides heat, they can spend whole days waiting for a bite. Along with them in their backpack, they have a coffee thermos, hot chocolate and tasty sandwiches. Remember to never go out on strange ice without checking how thick the ice is. Always bring ice claws and preferably a rescue line.
A late winter day against the sun wall
In late February and early March, the sun comes back and warms us here in Sunne. It's especially nice and relaxing then to sit down with a cup of hot chocolate by a sheltered wall of a building and just enjoy. The sun warms us and maybe we draw out the freckles on our nose there in the sun. Sit still and listen to the birds who have started singing their spring song. We love winter and snow, but it's a time to enjoy when spring comes again and the snow drips from the roofs.