Ski Sunne - En plats för vinter­upplevelser
By Hån just south of Sunne is Finnfallet, the mountain where Ski Sunne offers great winter experiences. There are 10 slopes here and the season begins as soon as the cold arrives, and the snow cannons have had time to make snow. At Ski Sunne, there are rentals, a ski school, a restaurant and accommodations.
Ski Sunne rental equipment
If you don't have your own equipment or want to try new skis or ski boots, there is equipment to rent at Ski Sunne's shop and rental service. You can book complete packages or just part of your equipment. When you book a package, a helmet is always included. You can book your rental online before coming to Ski Sunne. It's also possible to wait to rent until you are on site. In the shop, you can get help with setting up the equipment, there are skilled service staff in the shop and workshop. 
Lifts take you up Finnfallet and the slopes of Ski Sunne
It's not hard to get back down the slopes. As you know, you can always get back down. At Ski Sunne there are chair lifts, anchor lifts and button lifts. The Lillsmirre and Smirre slopes are the resort's easiest slopes, good for beginners and children. Sintram is the most difficult, a black slope, which requires both courage and knowledge to get down. The Akka slope starts high up on the mountain with a fantastic view down towards Fryksdalen. Akka is an easy slope, and it transitions in the extension in Hertigen. Hertigen is a full 1.8 km long and is also described as an easy slope. There are four slopes described as moderately difficult: Ekeby, Kavaljeren, Patron and Rävsvansen. These four are illuminated, which means that this is where you can go when Ski Sunne has evening skiing. If want to move sideways in the ski system, take Ullas road. 
Ski Sunne cabins 
In Sunne, there are cabins to rent just off the slopes of Ski Sunne. Mannebo, Björnbäcken and Ribbenäs are examples of houses you can rent when you go skiing in Sunne. Ribbenäs is located on a promontory in Lake Rottnen, just a few minutes from the slalom slopes. The house has ten beds so you can bring your extended family here or a large group of friends. If you'd prefer to stay in your own cabin, there are also cabins for rent at Wärdshuset Nils Holgersson. It is about 10 minutes' drive to the slopes from these cabins. The cabins here have bathrooms with shower and toilet, kitchenette with fridge, hotplates and microwave. Two of the cabins are large with 10 beds each.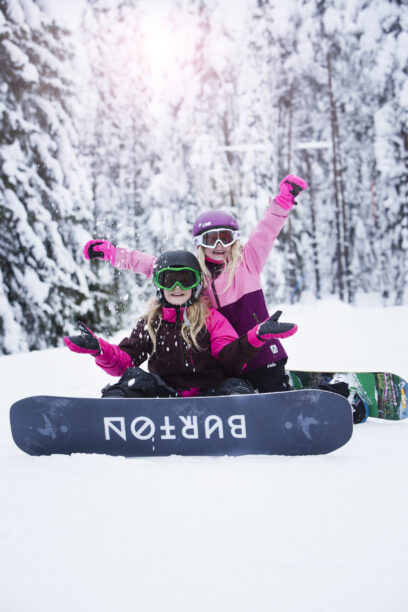 Ski Sunne Camping
Right down at the end of the Ekeby slope is Ski Sunne's own camping site. Think how perfect it is, you're at home in your own trailer, just a few extra turns through the toboggan slope. Book your spot for the weekend, week or the whole season. If you go into Sunne, there is Sunne Camping, where you also have the opportunity to stay in your own trailer, motorhome or in a rented cottage. Sunne Camping offers packages for those who want to manage their own housing but want the riding pass included.
Ski Sunne, a place for competitions 
Kavaljeren and Patron are called the "big slopes" by the locals. It is on these slopes that Ski Sunne arranges competitions. Amongst others, Alpina SM competitions have been held there. On Ekeby slope, district competitions in Ski-Cross are held, and there is also a Fun Park. Sunne's Alpine Club has trained many talented skiers over the years. In fact, one or two skiers from the club have taken home medals from competitions such as SM and JVM.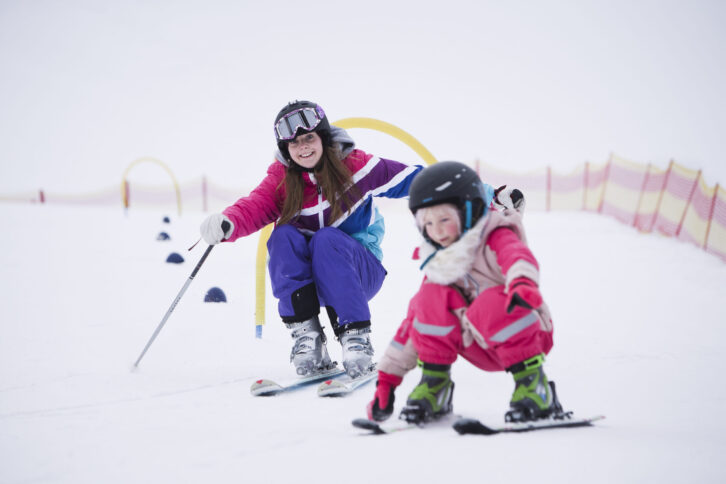 Ski Sunne Restaurant Dalstugan
Right at the foot of the slope and by the parking lot, you'll find Ski Sunne's restaurant. Breakfast, lunch and dinner are served here. The restaurant is open when the slopes are open. This means that when there's evening skiing, the restaurant is also open for a few hours. The menu features classic ski dishes. How about Goulash Soup, Hamburger Plate or Spaghetti Bolognaise. Pizza is also available here as an option. The names of these are taken from the names of the slopes, choose between Ekeby, Sintram, Hertigen and Kavaljeren. On a special children's menu, pancakes are one of the choices the little ones can make.
Cross-country skiing at Ski Sunne
At the top of the mountain, there are cross-country ski trails for those who want an alternate form of skiing to do. You can't lay artificial snow here; the tracks are drawn in natural snow on a path in the forest. So don't forget to pack cross-country skis when you go to Ski Sunne.
Ski Sunne is planning for downhill bike paths
Ski Sunne is planning for cycling activities. This will expand operations and also become a place for activities in the summer, spring and autumn. There are currently plans for bike paths where you go down with a mountain bike and the lifts will be equipped to take you and your bike to the top. A connecting trail over Sundsberget will make it possible for those staying in Sunne at Selma Spa, Sunne Camping or other accommodations to get to Ski Sunne on a good bike path.