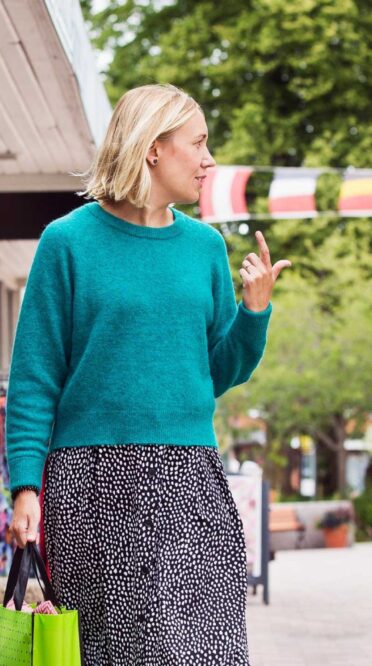 What should we do today? Here are some tips for activities to entertain you for a day in Sunne. Are you the sporty type or do you prefer a shopping spree? Explore our options here!
Shopping in Sunne
There is a surprising range of choices available in Sunne when it comes to shopping. There are small, unique, welcoming shops in the centre of Sunne, around Teatertorget, Kvarngatan and Storgatan. Here in the lively city centre, there are shops with a little something extra: furniture stores, clothing and shoe stores, flowers, bookshops, jewellers and electronics stores. Everything is clear and easy to find when visiting Sunne. Sunne has a lively city centre that still maintains its small-town charm and with first-class service. Come shopping!
Sports activities at Sunne Golf Club or padel
The water sparkles over Lake Fryken and you can hit your first golf ball with a fantastic view out over the lake. In Sunne, you can play golf on one of Värmland's most beautiful golf courses. The course is an 18-hole course located right next to Stamfrändemonumentet by E45. There is also a practice range here where you can practice your swings and tee shots. You can hit other types of balls with almost an equally beautiful view. At Kolsnäs near Sunne Camping, there are outdoor courts for tennis and padel. Right next door is a bowling alley for those who like to be active indoors and prefer bowling balls to tennis balls.
Bicycle technical training and playground for the young and old
At Mejeriängen in the middle of Sunne, right next to Lake Fryken, there is a nice place to hang out for both young and old. A pump track for those who want to do technical training with a bike, a playground for children and barbecue areas to gather around.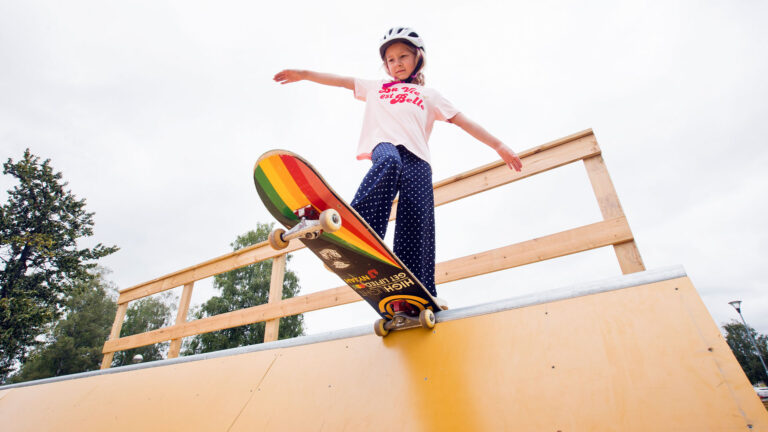 Spa for a day – Selma Spa
In Sunne is Sweden's first spa hotel, Selma Spa. If you want to enjoy their facilities for a while, for a day you can get dressed in slippers and a bathrobe, and alternate between various types of workouts and relaxing in pools and saunas. There are several different day packages. Why not treat yourself to a massage or a spa bath.
Farmyard shops and flea markets
There are several flea markets in Sunne that are open all year round, such as Jätteloppisen in Stöpafors or the flea market by Ekebyvägen. During the summer, flea markets open up here and there with short notice. Keep an eye out for them on social media and plan your flea market round. Maybe combine it with a farmyard shop round? In Sunne, there are talented local food producers. Perhaps the most well-known is Stöpafors Kvarn with custom flour production. There are also several breweries, apple juice, jam, sausage and cheese manufacturers.