If it is the first time you visit Sunne it can be good to get some tips on different places to visit that are particularly worth seeing. It often happens that when you are on a trip it is not always easy to know what there is to see in the Fairytale Sunne. An attraction can have a different meaning for all of us, but here are some tips that we hope you will find useful.
Mårbacka Memorial Garden – Selma Lagerlöf's childhood home
We know Sunne goes by the name Fairytale Sunne, and it is because Selma Lagerlöf lived there. She used both people and places around Sunne as role models in her stories. In various descriptions, gardens go under different names and the same applies to the people there. It was Selma's wish that Mårbacka has been left as it looked at her time and is open to the public. Mårbacka Memorial Garden is a fabulous tourism attraction.
Rottneros Park
Svante Pålsson, who founded Rottneros Park, was aimed at creating an environment that would be worthy of the name "Fairytale". Yes, we are talking about Selma Lagerlöf's story about Gösta Berling. In the book, the cavalry stayed at Ekeby. It was Rottneros Manor that went by the name of Ekeby in the world of fairy tales. There are also about one hundred sculptures created by the famous artists and a whole bunch of flower beds. One of Sunne's biggest attractions – on the total of 22 hectares.
Alma Löv Museum of Unexp Art
Unexp. Art in Alma Löv Museum can have double sense. It can partly mean 'unexpected', 'unexplained' and 'unexpensive'… in fact, this is a place where a visitor has to decide which one suits best. We usually want to explain Alma Löv as a place which surprises you, so the "unexpected" can describe the place best. This is an attraction for curious visitors.
Tossebergsklätten Viewpoint
Author Göran Tunström wrote: "The highest"The greatest thing is to see God. The second greatest thing is to stand upon Tossebergsklätten and gaze out over this world." This beautiful place also inspired Nobel Prize winner Selma Lagerlöf. Why not visit Tossebergsklätten and see if it inspires you, too? Open during the summer months.
Berättarladan – the largest barn in Värmland
In the story, at the barn right next to Rottneros Park one can see several theatre scenes and have experiences of the best kind. This is the home of Västanå Theater. On the outside, there is an unusually large barn, on the inside, main stage with a room for 500 spectators, and on the other end of the loft there is a room for 240 spectators. Don't let the red barn with a black metal roof mislead you. Here actors perform, so that your experience will be the best all-around.
Västanå Theatre Costume Exhibition
In addition to the performances, Berättarladan also opens an exhibition of the stage costumes. Here you can see beautiful colorful skirts and dresses, decorated jackets and fancy headdresses. Each of them was created with an aim of greatly impressing you during your theater visit. There is a great show, so don't miss it.
Sillegården
Imagine that this was the place where visitors came to bathe and clean themselves. Here was Sillegårds Brunn with a restaurant and a lounge. In the early 1900s, Fryksdalsmora came home and rebuilt it wishing to create a guest house. The artist siblings with the surname Sahlstrom had to paint the dining room in the Old North style. There the buildings and the interior are worth seeing. But who can force one's gaze away from the view over Fryken. It is also a tremendous attraction for tourists.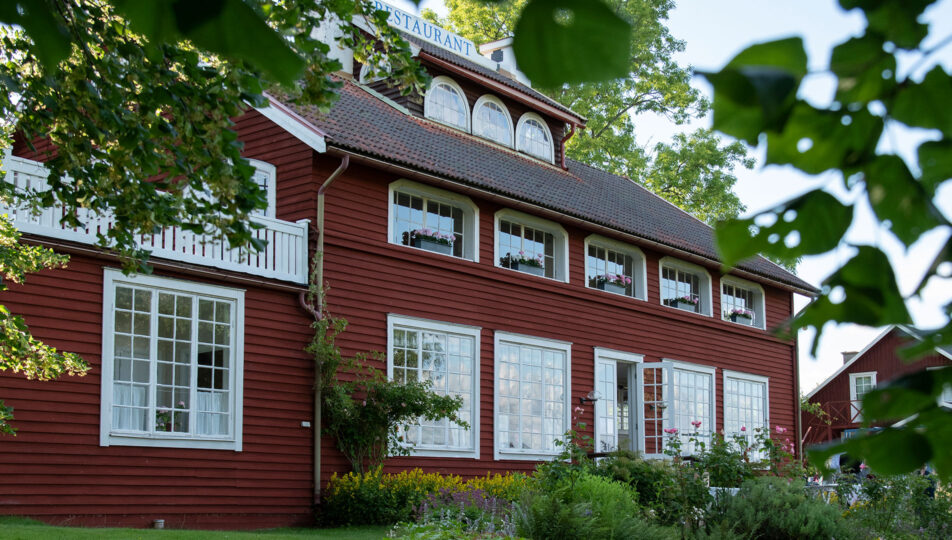 Ulvsby Manor Länsmansgården
Nowadays, many mansions have become private homes and the history of the past is forgotten. At Ulvsby Manor they have preserved history and enlarged it. The mansion is surrounded by the stories going as long back as from the time of Queen Kristina. The county farm Länsmansgården aroused warm feelings in the local people, since some of Selma Lagerlof's stories were unfolding there.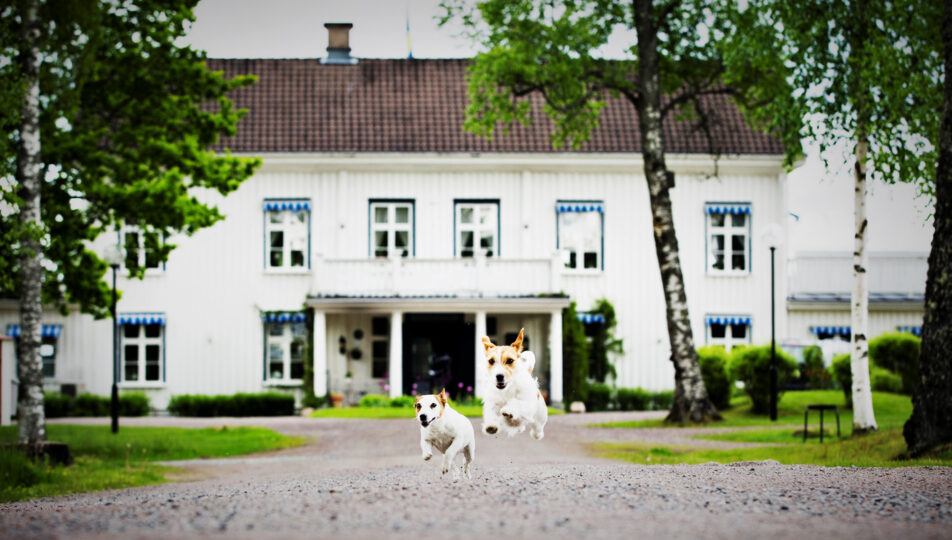 Art and Galleries
Creative people have been coming to the areas around Sunne. Or is it that its nature and the environment are making people creative? The question is the same as 'which comes first, the chicken or the egg?'. Here are writers, artists, musicians, potters, photographers and actors, who all call Sunne their home. A visit to Sunne may help reveal your creative side. If nothing else, you can be inspired by creativity of the sts and just enjoy it.
Churches
In the middle of the village it stands, straight and stately, with a glistening figure or knob on the top of the tower. There are 5 churches around Sunne. All of them worth a visit. Objects that survived from fires and other disasters are preserved in some churches. Others have been adorned with original ceiling paintings and pictures. Burial places of some of the most famous people.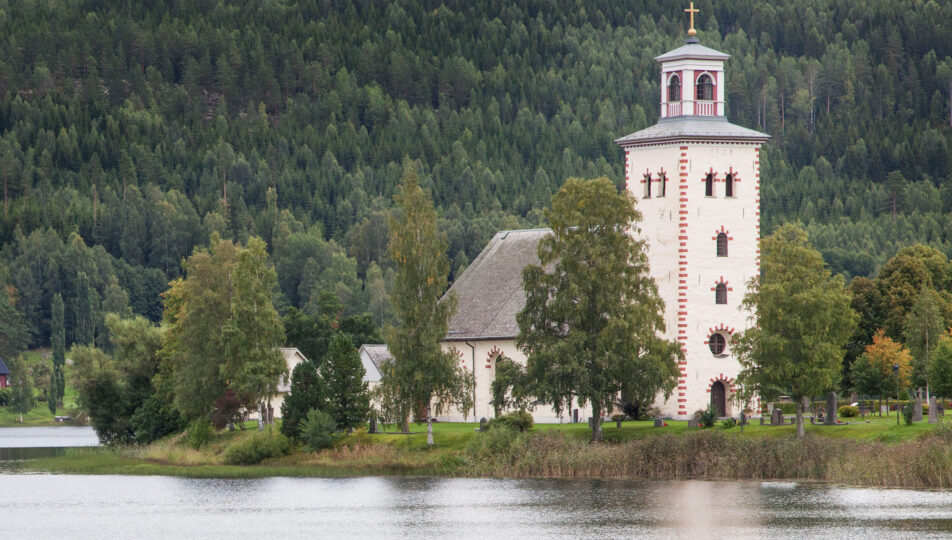 Local Heritage Homesteads
At local heritage homesteads all around Sweden, the local heritage associations have assumed responsibility for preserving the unique buildings and objects for posterity. That this is the case even in Sunne is not surprising. The homesteads preserve cultural heritage and there traditions, such as Midsummer celebrations around the Midsummer pole, are also maintained.